Obama administration says Senate approval of nukes treaty critical to non-proliferation
By Anne Flaherty, AP
Tuesday, May 18, 2010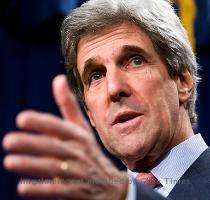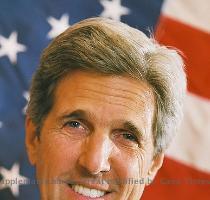 Gates, Clinton press Senate to ratify nukes treaty
WASHINGTON — The Obama administration on Tuesday pressed the Senate to ratify a landmark treaty with Russia, that would shrink both nations' massive nuclear arsenals. Top officials said that passage is vital to U.S. efforts to persuade other countries not to build atomic weapons.
Secretary of State Hillary Rodham Clinton and Defense Secretary Robert Gates told lawmakers the treaty will help cement relations with Russia while putting pressure on Iran to curb its nuclear ambitions.
During the Senate Foreign Relations Committee's opening hearing on the treaty Tuesday, Clinton announced that Russia, China and other major powers had agreed to draft a sanctions plan that would be presented to the U.N. Security Council later in the day.
She said there was "no doubt" that the months of negotiations with Russia over limiting nuclear arms contributed to the breakthrough on Iran sanctions.
"I am not suggesting that this treaty alone will convince Iran or North Korea to change their behavior, but it does demonstrate our leadership and strengthens our hand as we seek to hold these and other governments accountable," Clinton said.
Nearly a year in the making, the treaty replaces the 1991 Strategic Arms Reduction Treaty, which expired in December.
If ratified, the "New START" pact would limit each country's stockpile of nuclear warheads to 1,550, down from the current level of 2,200 — bringing the arsenals to a level last seen in the 1950s. The treaty would remain in effect for 10 years.
Senate approval — which requires 67 votes in the 100-member chamber — would be considered a key political and foreign policy victory for President Barack Obama.
Congressional aides on both sides of the aisle have said they would be surprised if the treaty didn't pass, although Republicans have voiced concerns that the deal would inhibit the development of U.S. missile defense systems.
Democrats and at least one senior Republican, Sen. Richard Lugar of Indiana, have signaled that they will support the treaty.
During Tuesday's hearing, Lugar said rejecting the treaty would be an "extremely precarious" strategy, and talked about the devastation that a single nuclear weapon could cause. Lugar has long championed nonproliferation efforts.
The Senate panel's Democratic chairman, Sen. John Kerry of Massachusetts, said the treaty was critical to fighting nuclear terrorism and predicted it would revitalize U.S.-Russian relations.
But other committee Republicans pointed to Russia's long-standing opposition to even limited U.S. missile defense systems. Moscow has said that such systems could eventually grow into a global nuclear umbrella, tipping the decades-old nuclear balance in Washington's favor.
The treaty doesn't prevent the U.S. from building new missile defense systems, but Russia has made clear it could withdraw from the treaty if it feels threatened by such a system in the future.
"I am concerned when — at the end of the day, after all the discussion — we have irreconcilable differences with the Russians," said Sen. James Risch, R-Idaho. "We say this does not impede our abilities, the Russians say 'Yes, it does.'"
Gates and Clinton countered that past arms control treaties with Russia — negotiated under Republican presidents — have been successful despite similar protests by Moscow.
Gates, a Soviet scholar who was named director of Central Intelligence by President George H. W. Bush, said that it would be extremely unlikely that Russia would withdraw from the treaty if the U.S. moves ahead with its missile defense program.
"It's the latest chapter in a long line of Russian objections to our proceeding with missile defense, and frankly I think it's because . . . we can afford it and they can't," Gates said.
He later added that "the Russians can say what they want," but that such unilateral statements outside the treaty "have no standing."
Arizonia Sen. Jon Kyl, the Republican whip, disagreed, saying ratification of the treaty is far from a slam dunk. Kyl said he wants to see an intelligence assessment on the treaty's impact, as well as the transcript of U.S.-Russian negotiations, to see if the U.S. made concessions regarding missile defense.
"Will (Obama) be tempted to pull his punches (on missile defense) in order to keep the Russians from withdrawing from the treaty?" Kyl asked in an interview.
"He's going to be sorely tempted," he added.
Democrats say they hope the committee can vote before the August recess, paving the way for a floor vote on the treaty as early as this fall.
Filed under:
Government
,
Industrial Products and Services
,
Industries
Tags:
Eastern Europe
,
Europe
,
International Agreements
,
Iran
,
John Kerry
,
Middle East
,
North America
,
Nuclear Weapons
,
Russia
,
United States
,
Washington
,
Weapons Administration
,
Weapons Of Mass Destruction