Simon & Schuster hires new publisher, Jonathan Karp
By Hillel Italie, AP
Thursday, June 3, 2010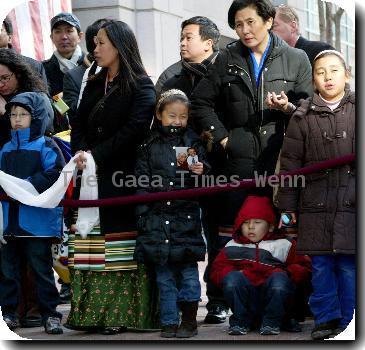 more images
Simon & Schuster hires new publisher
NEW YORK — In what it said was time for a "fresh approach," Simon & Schuster has hired Jonathan Karp, who published Sen. Edward M. Kennedy's "True Compass," to head its flagship trade imprint.
Simon & Schuster announced Thursday that Karp would replace David Rosenthal, who over the past 13 years worked with a wide range of authors, from Bob Woodward to Bob Dylan. Like Rosenthal, the 46-year-old Karp has a long record of acquiring best sellers, including Laura Hillebrand's "Seabiscuit" for Random House and Kennedy's "True Compass" for Twelve, the imprint he founded in 2005 at the Hachette Book Group.
"Jonathan Karp is one of the most versatile, talented and creative publishers working today," Simon & Schuster CEO Carolyn Reidy said in a statement.
"At every stage of his career he has shown a true gift for finding and making best sellers of quality. Having competed against him to acquire books in which we were keenly interested, and then watching as he published them with great flair, I'm delighted that he will now bring his abundant editorial and publishing skills to the Simon & Schuster imprint."
Karp's new job begins June 14 and brings him closer to the large-scale responsibilities he had as an editor in chief at Random House, one he had left in 2005 out of a desire to have more autonomy and "stretch some muscles." He has long contended that publishers take on too many books and fail to dedicate enough time to each.
At Twelve, he released just 12 books a year, one every month. Besides "True Compass," he published Christopher Hitchens' "God Is Not Great" and Christopher Buckley's "Losing Mum and Pup."
"I love it here. This is a dream job," Karp said Thursday. "But this was never supposed to be Jon Karp books. I never said I was going to do it forever. I've done it for five years and I think I've proven my point. Now it's time to try a new challenge and it's one I've always dreamed of."
"For Jon Karp, it is like going to sleep running a classy bodega and waking up managing Bloomingdale's," said Robert Barnett, the Washington attorney who represents Woodward and negotiated the book deal for Kennedy, who died last year. "He will do very well, and S&S is lucky to have him."
At Twelve, Karp spoke often of being able not only to publish books, but closely edit them, an opportunity unlikely at Simon & Schuster. Karp said he was open to "finding news ways of publishing books" at Simon & Schuster, but added that "renowned" talent already was in place, including Alice Mayhew, who works with Woodward, and Michael Korda, the longtime editor of David McCullough.
"I'm going to take a cue from one of Simon & Schuster's most successful authors, Hillary Clinton, and I'm going to go on a listening tour for a very long time and listen to what people at S and S think and we'll figure out the next step together."
Karp will also be moving from one of the few publishers that has thrived in recent years, thanks in part to such authors as Stephenie Meyer and Malcolm Gladwell, to one that has had a more difficult time. But Karp said his decision was as simple as looking at his bookshelves.
"I saw all of the great authors who have been published by Simon and Schuster, from Joseph Heller and Doris Kearns Goodwin to Bob Woodward and Taylor Branch. I wanted to advance the national conversation through this legendary publishing company."
Simon & Schuster is owned by CBS Corp.