Economists: Northrop Grumman closure will shake New Orleans economy for years
By Alan Sayre, AP
Wednesday, July 14, 2010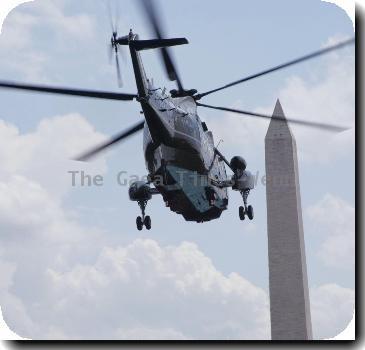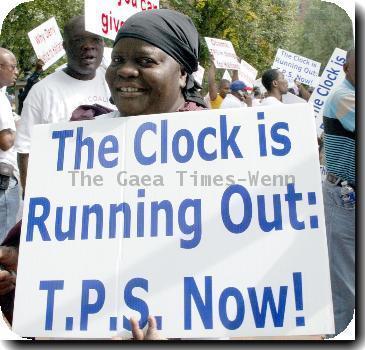 Shipyard closure will shake New Orleans economy
NEW ORLEANS — The thousands of jobs that will vanish from the closure of Northrop Grumman Corp.'s shipyard at Avondale will leave a years-long dent on the Louisiana economy and likely prove nearly impossible to replace in the same numbers, economists said Wednesday.
As part of a consolidation plan to move its Gulf Coast military shipbuilding to Mississippi, the Los Angeles-based defense contractor plans in early 2013 to close the Avondale yard — with 5,000 employees — along with smaller Louisiana support operations at Tallulah and Waggaman that employ about 150.
After the stunning announcement Tuesday, Gov. Bobby Jindal said the state already was working on possible replacement tenants at the shipyard. Members of the state's congressional delegation, along with Jindal, said they would push the Navy to find more work for Avondale.
But economists who study the Louisiana economy said not to look for a quick fix — and certainly not with the same overall economic impact that Northrop Grumman, one of the state's largest single employers, currently brings.
"You do have a couple of years to work on it, but to think that you're going to totally replace it is a dream," said Louisiana State University economist James Richardson.
During a conference call with investment analysts Wednesday, Northrop Grumman CEO Wes Bush the Louisiana sites were being closed to improve efficiency and address the nationwide problem of excess shipbuilding capacity. Asked whether the Mississippi yard had performed better than Avondale, Bush said the quality of the assault vessels had been very similar.
"We have a fabulous work force in Mississippi and a fabulous work force in Louisiana," Bush said. "This is a real tough decision from a people perspective."
Bush said an undetermined number of Louisiana workers would be hired at Pascagoula to build the final two ships in the LPD-17 series of Navy amphibious assault ships. Two are currently under construction at Avondale, but that work is expected to be finished in early 2013, leaving the yard without a mission.
Under President Barack Obama, the Pentagon has restrained spending and focused on weapons needed to fight insurgents in Afghanistan. That means less emphasis on big Navy ships such as the LPD series that began in the late 1990s. As a result, Northrop Grumman had been expanding its electronics, information and intelligence businesses — and is now considering alternatives for its shipbuilding business, including spinning it off into a separate company or an outright sale.
The company will spend the next 2 1/2 years working with state officials to find alternative uses for Avondale, Bush said. "This is going to be difficult from a people process. But the company is committed to working through the process."
An economist who specializes in studying the New Orleans-area economy, Janet Speyer of the University of New Orleans, said the impact will go far beyond the shipyard itself — and replacing the dollars will be difficult.
Even worse, the hit comes in a well-paid and already dwindling sector of the area's economy: the transportation equipment business, which not only covers Avondale, but the soon-to-be ended construction of the giant external tanks for the space shuttle program at the NASA Michoud Assembly Facility in New Orleans.
Speyer said about 9,300 people currently work in that sector. But the 900 remaining Lockheed Martin Corp. workers on the space shuttle program face unemployment beginning as early as the end of September. Topping that off are the 5,000 jobs at Avondale. The company did not respond to a request for a current payroll figure.
Avondale is the latest casualty in a 20-year list of major employers that have abandoned New Orleans. Mergers, acquisitions, relocations and consolidations have taken out banking headquarters, utility companies and huge chunks of the petroleum industry.
Before Hurricane Katrina hit in 2005, the New Orleans-area economy added about 3,000 jobs a year, far below the national average, Speyer said. Many of those were in lower-paid sectors, such as tourism. The median income in New Orleans is around $28,000 annually. According to the Louisiana Workforce Commission, the annual pay for shipbuilders in the New Orleans area is just over $43,000.
"There is a national trend that most of the growth is in small businesses," Speyer said. "When we lose a large business, we cannot necessarily expect to replace their employees. We have essentially outsourced to other countries labor-intensive industries."
The Avondale yard has been the subject of economic concerns before. In 2003, during the administration of Gov. Mike Foster, Northrop Grumman received $56 million in state help to upgrade the shipyard and start a training program for shipyard workers. The company made a similar deal that year with Mississippi to upgrade the Pascagoula yard.
Investors greeted Northrop Grumman's plans with enthusiasm, pushing up shares $1.73, or 3.1 percent, to close at $56.99 in Wednesday trading. The shares have traded in a 52-week range of $42.51 to $69.80.
Online:
Northrop Grumman Corp.: www.northropgrumman.com/
Filed under:
Corporate
,
Corporate News
,
Economy
,
Industrial Products and Services
,
Industries
Tags:
Barack Obama
,
Louisiana
,
Mississippi
,
New Orleans
,
North America
,
Personnel
,
United States