NEW YORK — IMAX Corp., operator of giant-screen movie theaters, said Monday it has reached a deal for a new $75 million credit line.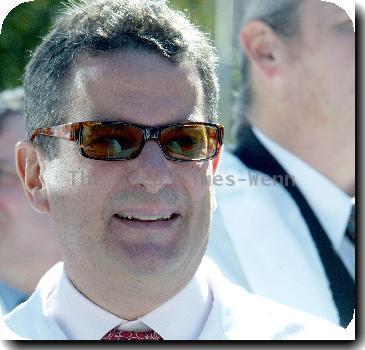 more images
New advice: Skip mammograms in 40s, start at 50
Time Warner declares regular quarterly dividend
Time Warner to spin off AOL on Dec. 9
SAN FRANCISCO — Time Warner said Monday that it will spin off its Internet business, AOL Inc., as a separate company on Dec. 9.
GMAC CEO Alvaro de Molina steps down
NEW YORK — GMAC Financial Services says Alvaro de Molina has stepped down as CEO, a surprise departure that comes as the troubled auto lender remains in negotiations with the government over its third round of taxpayer aid.
Cellcom Israel posts higher 3Q profit, sales
Dollar slides after Bernanke pledges to hold rates
Gold sets new record of $1,143 as dollar falls
Moody's may upgrade Salem Communications rating
Turning a holiday job into a permanent position
Earnings Preview: Target Corp.
NEW YORK — Retailer Target Corp. reports earnings for its third quarter on Tuesday. The following is a summary of key developments and analyst opinion related to the period.
Ciena shares climb after Nortel delays auction
45 percent in survey will travel in next 4 months
Travel briefs
10 ski resorts with diversions for the rest of us
Moody's raises AMD ratings
NEW YORK — Moody's Investors Service said Monday it is hiking its credit ratings for Advanced Micro Devices Inc. after the chip maker won a $1.25 billion settlement in its antitrust dispute with rival Intel Corp.
Universal Travel Group 3Q profit edges up 2 pct
Earnings Preview: Home Depot
NEW YORK — Home Depot Inc., the largest U.S. home-improvement retailer, reports earnings for the fiscal third quarter on Tuesday. The following is a summary of key developments and analyst opinion related to the period.
Thomson Reuters to buy tax software maker Sabrix
Travel books worth giving both classic and new
Electronics top splurge gifts for travelers
Poniard plunges on failure of picoplatin study
Fitch: Credit risks high for mid-size, small banks
Sirius says it now complies with Nasdaq rules
Columbus McKinnon sells assets for $2.4M
AMHERST, N.Y. — Columbus McKinnon Corp., maker of hoists, cranes and other lifts, said Monday it would sell its American Lifts unit to Autoquip for $2.4 million in cash and close the plant that now houses those operations.
United Rentals shares rise after upgrade
NEW YORK — United Rentals Inc. rose Monday after an analyst upgraded the shares on the equipment rental company's lower costs, significant free cash flow and stronger balance sheet.
Stocks jump as retail sales rebound in October
CBS launching turn-of-decade project
NEW YORK — CBS News is planning an ambitious turn-of-decade look at America's position in the world that's also designed as an opening competitive shot at Diane Sawyer.
Stocks rise early as retail sales rebound in Oct.
Broadcast pioneer NBC prepares for cable takeover
Ahead of the Bell: Sprint Nextel jumps on upgrade
GlaxoSmithKline, Nabi to develop smoking vaccine
Cisco raises bid for Tandberg to $3.4 billion
Lowe's 3Q profit falls but co. sees signs for hope
B'way ticket availability through Sunday, Nov. 22
Bristol-Myers splits off Mead Johnson Nutrition
Stock futures point toward higher opening
NEW YORK — Stock futures rose modestly Wednesday after U.S. and Japanese central banks reaffirmed plans to keep interest rates low in an effort to drive economic growth.