Cabins on Sarah Palin's remote Alaska properties noted in new borough property appraisal
By Rachel Doro, AP
Tuesday, March 23, 2010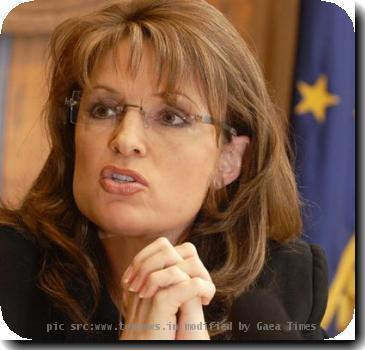 more images
Palin's Alaska cabins noted in new property report
ANCHORAGE, Alaska — Two cabins on a backcountry plot partially owned by former Alaska Gov. Sarah Palin have been appraised for property tax purposes for the first time since their construction began several years ago.
No taxes have been paid on the structures because local officials learned about them last month.
The cabins, a garage-workshop and a sauna have increased the assessed value of the 10-acre site to $111,700, compared with the 2009 appraisal of $12,000.
Officials with the local borough say 2010 property taxes have not been calculated.
The Palin property is near Safari Lake — an undeveloped area near Denali State Park — and owned by the 2008 Republican vice presidential candidate, her husband Todd Palin, and a family friend, Scott Richter.