Sen. Murkowski says she's mounting write-in candidacy to hold seat after GOP primary upset
By Becky Bohrer, AP
Friday, September 17, 2010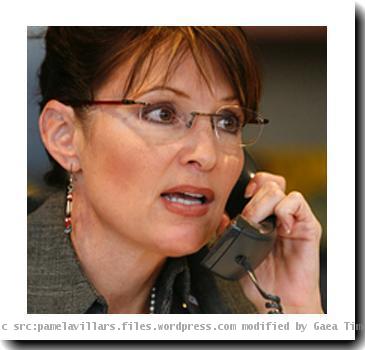 more images
Sen. Murkowski mounting write-in bid for Senate
JUNEAU, Alaska — In the weeks following her defeat in the GOP primary, U.S. Sen. Lisa Murkowski went back and forth over whether to re-enter the race as a write-in candidate or accept life outside Washington and a role other than Alaska's senior senator.
On Friday, Alaskans learned her decision: She's in. And, this time, she said: "The gloves are off."
Murkowski faces tough odds with her write-in candidacy. She has lost support from members within the Republican establishment who have reiterated their support for the Republican nominee, Joe Miller. She also has just more than six weeks to gear up a campaign, motivate her staff and turn out the vote.
But she told supporters — who greeted her at an Anchorage convention center with chants of "Run, Lisa, Run!" — that she couldn't walk away and ignore the pleas of Alaskans who urged her to get back in and offer them a choice between the "extremist" views of Miller, a self-described constitutional conservative and tea party favorite, and the "inexperience" of Democrat Scott McAdams, a small-town mayor.
"So I am here to tell you, you are disenfranchised no more," she said.
No sooner did Murkowski announce her intentions than Republican leaders — Republican National Committee chairman Michael Steele, Sens. John Cornyn and Mitch McConnell — weighed in with their displeasure — and their reiterated support for Miller.
McConnell, the Senate Republican leader, said he'd told Murkowski that if she ran as a write-in, she no longer had his support for any leadership roles. Murkowski resigned her position as vice chairwoman of the Senate Republican conference, her campaign spokesman confirmed.
"Lisa has served her state and our party with distinction," McConnell said in a statement, "but Republicans acknowledge the decision Alaskans made and join them in support of the Republican nominee, Joe Miller, the next senator for Alaska."
Murkowski acknowledged making mistakes during the primary but promised to be more aggressive this time.
During the primary, she touted the benefits of her seniority for Alaska and ran largely on her record. Miller, meanwhile, cast her as part of the problem in a big-spending, out-of-control Washington. And the California-based Tea Party Express, which reported spending more than $550,000 in support of Miller, labeled her a liberal Republican and repeatedly claimed she opposed repeal of the federal health care overhaul — claims she called false but didn't challenge until late.
The group said it would work twice as hard as it did during the primary to beat her if she stayed in the race.
Murkowski has positives going for her: She enjoys widespread name recognition and her campaign estimates she has about $1 million in the bank. Plus, the race features a "kind of perfect storm of the things you need for a write-in to be successful," pollster Ivan Moore said.
"I've been saying from the beginning she can win this thing," Moore said. "So people have got to write the name. So what? It's not rocket science."
The largest bloc of registered voters in Alaska are nonpartisan and undeclared. Miller beat Murkowski in the party primary by just over 2,000 votes.
Former Alaska Gov. Sarah Palin, who endorsed Miller and through her PAC gave $5,000 to his campaign, urged Murkowski recognize the results of the primary.
"Listen to the people, respect their will," Palin said via Twitter. "Voters chose Joe instead."
Murkowski, who got off a plane from Washington not long before the rally, took aim at the Republicans, pundits and others who'd labeled a run a "futile effort."
"Well, perhaps it's time they met one Republican woman who won't quit on Alaska," she said, taking a swipe at Palin, who resigned last year in the middle of her first term as governor.
Miller said Murkowski's re-entry won't change his strategy, which is to continue calling for the need to rein in government spending and for Alaska to be weaned from its dependency on the federal government and given greater control over its resource base.
Miller told The Associated Press Friday night that voters chose to support him because they wanted to move away from Murkowski's agenda. "Liberals don't relinquish power easily, that would be my first observation," he said.
Associated Press writer Mary Pemberton contributed to this report from Anchorage, Alaska.
Filed under:
Economic Policy
,
Economy
,
Finance
,
Government
Tags:
Alaska
,
Anchorage
,
Friday night
,
Juneau
,
North America
,
Sarah palin
,
Twitter
,
United States