US Treasury to sell 1.5 bn Citigroup shares
By DPA, IANS
Tuesday, October 19, 2010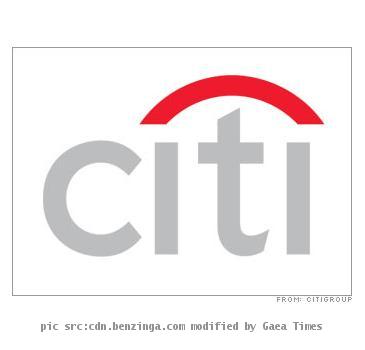 NEW YORK - The US Treasury Department Tuesday announced plans to sell 1.5 billion shares of Citigroup common stock as it seeks to reduce its stake in the banking giant.
This is the fourth round of government sales of Citigroup shares and will be conducted by Morgan Stanley, who will have "discretionary authority to sell 1.5 billion shares of Citigroup common stock under certain parameters," the Treasury Department said in a statement.
Treasury invested $45 billion in Citigroup through the Troubled Asset Relief Programme (TARP), a 2008 government measure to buy assets and equity from financial institutions to strengthen the financial sector amid the sub-prime mortgage crisis.
The sale of the additional shares will bring Treasury's holdings to seven percent of total shares, down from approximately 27 percent. It means that Treasury would have disposed of nearly three-quarters of its original 7.7-billion-share common stock stake in Citigroup.
Citigroup Monday reported a third-quarter net income of $2.2 billion.
"Achieving our third straight quarter of positive operating earnings is continued evidence that we are successfully executing our strategy, and we believe we have put in place all the elements for continued profitability," chief executive Vikram Pandit said.
Pandit reshuffled Citigroup after its near-collapse during the 2008 financial crisis, shrinking it to handle primarily conventional banking transactions. He sold or closed excessively risky branches.