Analysis: Obama twin goals of job creation, deficit reduction caught in political crosswinds
By Tom Raum, AP
Monday, February 1, 2010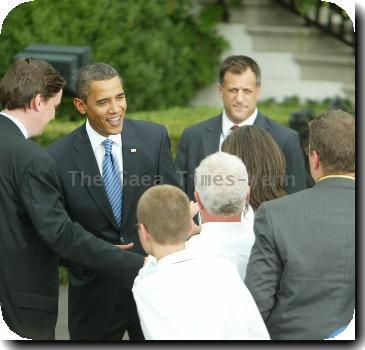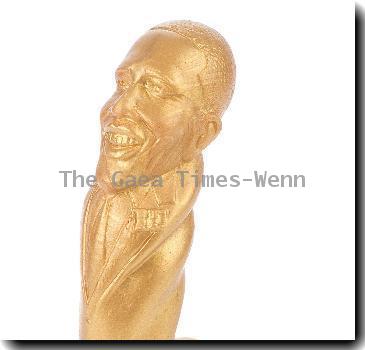 Analysis: Obama budget buffeted by crosswinds
WASHINGTON — President Barack Obama's new budget sets two goals that may be irreconcilable: a new round of spending and tax cuts to create desperately needed jobs, and deficit reduction to set the stage for a return to fiscal austerity.
It would be hard enough to do both in less politically turbulent times. But politics will surely be the main driver in this midterm election year as Congress begins to dissect and dismember Obama's $3.8 trillion blueprint for the 2011 budget year that begins Oct. 1.
Despite new White House assurances on Monday that it is possible to confront simultaneously the nation's stubbornly high unemployment rate and record trillion-dollar deficits, knives were already being drawn for Obama's plan on both sides of the aisle.
"None of this is easy, but it is crucially important for the American people," White House Budget Director Peter Orzag said as he made the rounds of Monday morning news shows. "Again, get job growth up and get the deficit down over time."
Obama's proposal for a three-year freeze on much of the government's discretionary spending, for instance, quickly drew criticism from some on the left.
Republicans, newly emboldened by a crucial Senate victory in Massachusetts last month, were criticizing other parts of the plan, with some suggesting Obama's deficit-trimming features did not go far enough. "We can do much better than that," asserted House Minority Leader John Boehner of Ohio.
Obama's spending freeze, to be followed by spending caps, would hit many domestic government agencies hard. But off limits would be military, veterans, homeland security and big benefit programs such as Social Security and Medicare. Interest payments on the $12.1 trillion national debt would also not be affected.
Obama sought to use his new budget to underscore his shift in priorities away from health care to job creation, a shift that recognizes the depth of economic restlessness among the populace and the changed political dynamics that signal trouble ahead for Democrats.
All presidential budgets are like Kabuki dances, the highly stylized Japanese stage play where the outcome is known well beforehand.
The president proposes and the Congress disposes, a maxim that is seldom truer than in this midterm year when Democrats are under severe pressure and where Republicans eyeing congressional gains in November are defiant and have little incentive to cooperate with the majority.
It is Congress, and not the president, that sets spending and tax levels. All the president can do is send up a budget blueprint and make it sound like his proposals are the final word. They aren't, not by a long shot. Presidents can always veto what they don't like, but that's at the very end of the legislative budget road.
Furthermore, Obama, more than other recent presidents, is severely limited in what he can accomplish.
Even though Democrats still control both the House and Senate, they no longer have the 60-vote majority in the Senate needed to thwart GOP filibusters and other delaying tactics.
Perhaps more importantly, the worst recession since the 1930s and two wars have helped reduce tax revenues and swell the national debt to $12.1 trillion. This leaves little room to maneuver, either for Obama or Congress. They can only nibble around the edges.
"In politics, whatever the president can get voters to believe becomes the truth, but in economics the numbers establish the facts. Unfortunately for President Obama, Americans can add," said Peter Morici, a business professor at the University of Maryland who has criticized the economic policies of both Obama and former President George W. Bush.
Lawrence Summers, Obama's chief economic adviser, acknowledges that with an unemployment rate still hovering at 10 percent, the ability of government to help create jobs becomes supremely important.
While the economy grew strongly in the final three months of 2009 and some economists believe the worst recession in decades ended last summer, the dire jobless situation has produced "a statistical recovery and a human recession," Summers said.
EDITOR'S NOTE: Tom Raum covers economics and politics for The Associated Press.
Filed under:
Economy
,
Finance
,
Government
Tags:
2011 budget
,
Barack Obama
,
Geography
,
Labor Economy
,
North America
,
Obama budget
,
Recessions And Depressions
,
United States
,
Washington