American Airlines Checking Boeing 757s
By Arnab Ghosh, Gaea News Network
Tuesday, December 14, 2010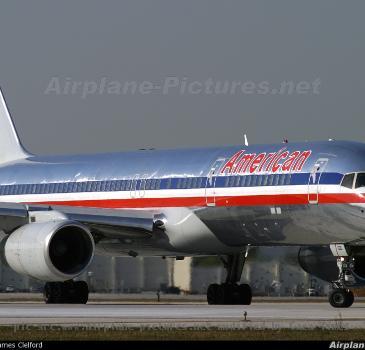 more images
FORT WORTH (GaeaTimes.com)- American Airlines is going to thoroughly check a majority of its total Boeing 757 fleet as it has said in a statement. It decided to perform the check in 87 of its aircrafts belonging to the range after one plane in its fleet developed a gaping hole while it was 31000 feet high in the sky in October. An American airline representative named Tim Smith said "We have been accomplishing the inspections expeditiously as the aircraft flow through our maintenance facilities for other routine maintenance". The Boeing 757 that had developed the crack mid air landed at Miami airport. Later the engineers of the airline inspected the aircraft to find out the possible reason.
Boeing also issued a notice saying that all airlines using the 757 aircraft should perform a check. It was after the issue of the notice that American Airlines decided to check its fleet. 667 Boeing 757s are going to undergo the scan by various airlines. Apart from the aforesaid flight, a United Air plane also developed the same defect two months back.
The massive inspection its Boeing 757 fleet is going through notwithstanding, American airlines is all set to start a new flight to Asia. The airline said in a recent statement that it will commence a non stop flight to Tokyo from New York. The new route will be made operational in January. The airline has come up with a number of promo offers to make the route profitable. The economy and business class passengers in this route will get a variety of cuisines and entertainment choices on board as it has been reported.