Volcano Ash: Economic Impact
By jayita, Gaea News Network
Monday, April 19, 2010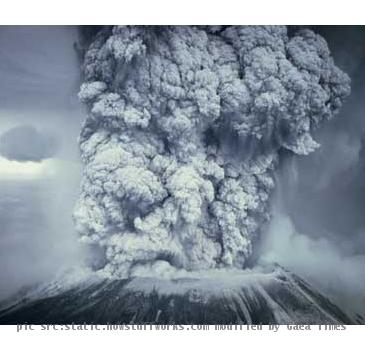 more images
The hazardous Icelandic volcano ash has so far compelled thousands of flights to be canceled. Stranding at the airport, the passengers are passing sleepless night, waiting for their respective flights to take them to their destination. But, still there is no news of hope airport authority can give them. Everybody is quizzing when the air traffic will be restored to its normal form — the question that only time can answer.
According to experts' prediction, the European economy, specially the airline industry will continue to suffer for several months due to the devastating volcanic dust. Though they are hopeful about quick restoration of air traffic, it's only possible after the volcano finishes emission and depends pretty much on weather condition they emphasized. They didn't deny the possibility of other eruption, triggered by the existing one in the area.
Meanwhile, Westpac bank's senior international economist Huw McKay, who was hit by the air traffic disruption, has stated that though the air-snarl is short-lived, it's capable of hampering European economy to a great extent.
Airport are loosing $200 million a day, since overseas tourists are reluctant to make their weekend trips in the midst of air traffic mishap. 6.8 million passengers have been affected so far. The accommodation of these passengers, who are stuck midway in Singapore, Dubai, London, or somewhere in US is also a tough deal.
The financial impact of the flight disruptions, owes to volcanic ash will be wide felt. Many countries, like Greece and Spain, which thrive greatly on tourism, are struggling already losing huge amount of tourist dollar.
Meanwhile, the International Air Transport Association (IATA) has sharply criticized European governments over their inefficiency in battling with the air traffic snarl. IATA has urged for a teleconference to discuss the matter which has paralyzed air travel in most parts of northern Europe. IATA is also taking necessary steps for reviving the European economy, which is currently suffering billions of dollars in lost business.