Stocks fall as disappointing report on housing starts stirs worries about pace of recovery
By Tim Paradis, AP
Wednesday, November 18, 2009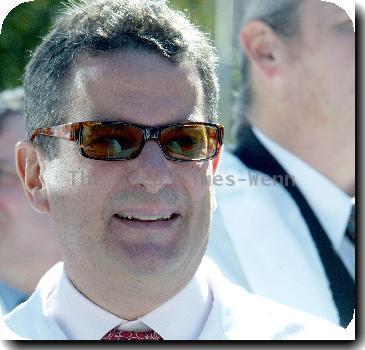 more images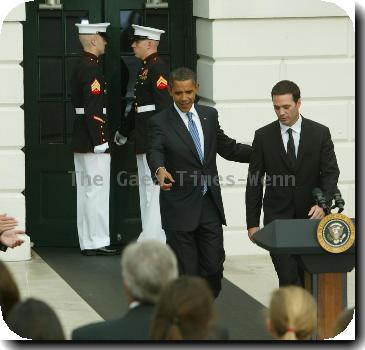 more images
Stock market falls as home construction slows
NEW YORK — Stocks drifted lower Wednesday after an unexpected drop in home construction and disappointing forecasts from technology companies added to worries about the economic recovery.
The modest drop came a day after major stock indicators closed at 13-month highs. The Dow Jones industrial average slipped 11 points after having risen over nine of the past 11 days. Analysts say the market has been due for a break after the fast ascent.
John Brady, senior vice president of global interest rate products at MF Global in Chicago, said as the end of the year approaches traders are looking foremost at preserving the gains amassed in an eight-month rally which has given the benchmark Standard & Poor's 500 index a gain of 22.9 percent so far in 2009.
"It's a bit of a consolidation trade," he said. "Traders are scared to go out too far out on a limb here and do anything too risky late in the year."
The day's economic news provided investors more reason for caution. The Commerce Department said construction of homes and apartments fell 10.6 percent in October to an annual rate of 529,000, well below the pace of 600,000 that economists polled by Thomson Reuters expected.
Joe Heider, president of Dawson Wealth Management in Cleveland, said the disappointing results "will push against what was a very bullish attitude on Wall Street."
Heider said investors were trying to determine whether the slowdown signaled weakness in the economy or a reluctance among builders to break ground when the future of a homebuyers' tax credit was uncertain. Lawmakers extended a tax credit for first-time homebuyers that was set to end this month through June.
Building permits, a key indication for future activity, slid 4 percent and fell short of forecasts.
Technology shares fell after BMO Capital Markets said Blackberry maker Research in Motion Ltd. faces increased competition as consumers opt for less expensive phones. Meanwhile, forecasts from software makers Autodesk Inc. and Salesforce.com fell short of analysts expectations.
In midday trading, the Dow fell 37.79, or 0.4 percent, to 10,399.63. The broader S&P 500 index fell 2.75, or 0.3 percent, to 1,107.57, while the technology-heavy Nasdaq composite index fell 15.94, or 0.7 percent, to 2,187.84.
There was little reaction to a report that found inflation at the retail level remained tame as rising unemployment, nervous consumers and tight credit keep prices stable.
The Labor Department said consumer prices rose 0.3 percent in October, slightly above the 0.2 percent economists expected. Core inflation, which excludes volatile energy and food prices, rose 0.2 percent, compared to expectations of a 0.1 percent rise.
A report released Tuesday on prices at the wholesale level showed rapid inflation was not imminent, supporting comments from Federal Reserve Chairman Ben Bernanke's earlier in the week.
Investors are looking for any signals of further improvement in the economy to justify the gains that pulled major stock indexes off 12-year lows in March. Rising unemployment and tepid retail sales have some analysts worried that investors might have been too quick to place bets on a recovery.
President Barack Obama told Fox News on Wednesday that he is worried that spending too much to help boost the economy could invite a second recession because rising deficits could sap confidence.
The dollar mostly fell against other major currencies, while gold rose.
The drop in the dollar offered some support to stocks. The market often moves opposite the dollar as weakness in the currency boosts demand for commodities. That, in turn, strengthens shares of energy and materials companies as well as exporters whose goods become cheaper to foreign buyers.
Matthew Eads, portfolio manager at Eads & Heald Investment Counsel in Atlanta, said the market is still at reasonable levels even though the S&P 500 index has risen 64.1 percent since March. But he cautions that stocks could pull back, however, if problems like unemployment don't ease or if confidence about a recovery falters.
"As long as people perceive fear or are losing their jobs, spending is going to go down," he said.
Bond prices fell, pushing yields higher. The yield on the benchmark 10-year Treasury note rose to 3.34 percent from 3.33 percent late Tuesday.
Crude oil rose 74 cents to $79.88 per barrel on the New York Mercantile Exchange.
Among tech stocks, Research in Motion fell $1.45, or 2.4 percent, to $59.95, while Autodesk slid $2.84, or 10.5 percent, to $24.16. Salesfore.com fell $2.44, or 3.7 percent, to $63.17.
Four stocks fell for every three that rose on the New York Stock Exchange, where volume came to 423.1 million shares compared with 367.8 million shares traded at the same point Tuesday.
The Russell 2000 index of smaller companies fell 4.37, or 0.7 percent, to 597.97.
Overseas, Japan's Nikkei stock average fell 0.6 percent. In afternoon trading, Britain's FTSE 100 fell 0.1 percent, Germany's DAX index gained 0.2 percent, and France's CAC-40 fell less than 0.1 percent.
Filed under:
Currency Markets
,
Economy
,
Finance
,
Stock Markets
Tags:
Barack Obama
,
Construction And Engineering
,
Corporate Stock
,
Crude Oil Markets
,
Economic Outlook
,
Gold Markets
,
Inflation
,
New York
,
North America
,
Precious Metal Markets
,
Prices
,
Residential Construction
,
Stock Indices And Averages
,
Stock Prices
,
Tax Refunds
,
United States
,
Us-dollar