Helicopter belonging to a military contractor missing in Afghanistan
By AP
Wednesday, November 25, 2009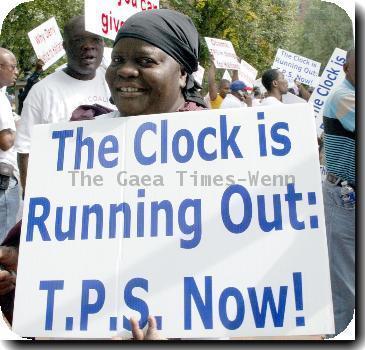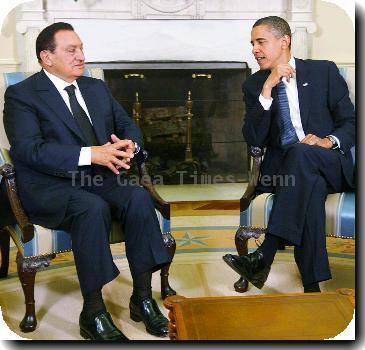 Contractor helicopter missing in Afghanistan
KABUL — Officials say a helicopter belonging to an international military contractor has gone missing in Afghanistan.
NATO spokesman Maj. Steven Coll said Thursday that a helicopter for Supreme Global Service Solutions has been missing since late Tuesday. A representative for Supreme, which supplies food and logistics services to the military, declined to comment.
A spokesman for eastern Logar province's government said that they were searching for the craft in Kharwar district. Din Mohammad Darwirsh said they did not have any confirmation of a crash and no one had seen any wreckage. He said international military forces and local police were conducting the search.
THIS IS A BREAKING NEWS UPDATE. Check back soon for further information. AP's earlier story is below.
KABUL (AP) — The Taliban's reclusive leader ruled out talks with President Hamid Karzai and called on Afghans on Wednesday to break off relations with his "stooge" administration.
Mullah Omar's message, issued ahead of the Muslim Eid holiday this weekend, comes less than a week before President Barack Obama is expected to announce an increase of thousands of troops for Afghanistan. The White House has said Obama is focusing on how the United States eventually will withdraw from Afghanistan, even as he plans to send more forces.
In a statement, Omar insisted foreign troops were losing the war.
His message, issued Wednesday ahead of the Muslim Eid holiday, came a week after Karzai reached out to the Taliban during his inauguration speech, saying it was important to include in the government former Taliban who were ready to renounce terrorism. The hardline militia has long refused to negotiate with the Karzai government or join what it considers a puppet administration.
"Ground realities in our beloved country indicate that the invaders are about to escape," Omar said in the message posted on a Web site used by the Taliban and e-mailed to journalists from an address often used to send out his statements.
Omar led the Taliban regime that was toppled by the U.S.-led invasion of Afghanistan in 2001, and has not been seen since. Afghan officials claim he is in hiding in Pakistan.
As the Taliban insurgency gathers strength, U.S. military officials expect Obama to authorize an infusion of approximately 32,000 to 35,000 troops to begin in February or March, which would be the largest expansion since the beginning of the war in 2001. Obama is to make a public address on his Afghan strategy Tuesday night.
NATO countries are also preparing to send more soldiers, with British Prime Minister Gordon Brown saying 10 NATO nations are ready to offer about 5,000 more troops. Britain, which has 9,000 troops in Afghanistan, the second-largest contingent after the United States, has not named the countries it claims will provide the extra troops.
As part of efforts to bolster Afghanistan's own security forces, the Interior Ministry announced Wednesday a salary hike for police to help boost recruitment and retention and curb rampant corruption in the force that suffers a higher death rate than the nation's army.
Bolstering Afghanistan's police force, which is underpaid and under-equipped, is seen as crucial to improving security and eventually allowing foreign troops to go home.
Interior Minister Mohammad Hanif Atmar said monthly salaries for police working in high-risk areas will increase from $180 to $240, while those of police in lower risk areas will increase from $120 to $210.
Chief spokesman for the NATO-led force in Afghanistan acknowledged the Taliban had gained momentum in their insurgency. "We need to neutralize locally some of those initiatives to slow them down," Canadian Brig. Gen. Eric Tremblay said.
But he also said the militants were aware of progress made in the country with international support, so were trying to undermine the government.
"At the end, President Karzai has been quite clear that reconciliation and reintegration is on the table," Tremblay said.
In his message, the Taliban leader urged Afghans to eschew the Karzai government.
"I hope you will continue your legitimate jihad (holy war) and struggle in the way of realizing your Islamic aspirations … and break off all relations with the stooge Kabul administration," Omar said.
Omar said there would be no negotiations that would prolong or legitimize the presence of foreign forces in the country.
"Those who have occupied our country and taken our people as hostage, want to use the stratagem of negotiation like they used the drama of elections for some time in order to achieve their colonialist objectives," he said. "However, the people of Afghanistan will not agree to negotiation which prolongs and legitimizes the invaders' military presence."
The Taliban leader lambasted U.S.-backed efforts to create militias that would fight the militants — a plan that has been compared to the U.S.-fostered Awakening Councils in Iraq, which have often been credited with reducing violence there, and similar to neighboring Pakistan's tribal armies which also have been touted as a success.
Omar called on Taliban militants to "mete out an exemplary punishment to those who are leading these mischief-making activities."
But he urged them to avoid civilian deaths. Taliban bombs often kill civilians in their pursuit of government or military targets.
Militants were to blame for about three-quarters of the 1,500 civilian deaths in the first eight months of 2009, according to the United Nations. However, the Taliban statement blamed U.S. and NATO forces for killing civilians in military operations, and said these nations are guilty of human rights abuses because of the mistreatment of prisoners.
Separately, the Danish army said Wednesday a Danish soldier had been killed by an explosive device during foot patrol in southern Afghanistan.
Elsewhere, the U.S. military said Wednesday that it had lost contact with a Predator drone in southern Afghanistan on Saturday.
The U.S. Air Force Central Command said in a statement that there was "no indication enemy action was involved." It said the unmanned aircraft's primary mission was reconnaissance.
____
Associated Press writers Rahim Faiez, Deb Riechmann and Heidi Vogt in Kabul contributed.
Filed under:
Finance
,
Government
Tags:
Afghanistan
,
As-afghanistan
,
Asia
,
Barack Obama
,
Bombings
,
Central Asia
,
Collateral Damage
,
Europe
,
Government Pay
,
Islam
,
Kabul
,
North America
,
United Kingdom
,
United States
,
War Casualties
,
Western Europe