Safe-haven dollar dips as markets recover from Dubai debt shock; Eyes on Japan's next move
By AP
Monday, November 30, 2009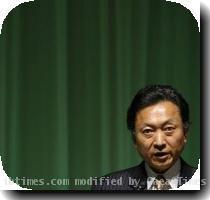 more images
Dollar dips as markets recover from Dubai shock
NEW YORK — The safe-haven dollar mostly slipped Monday, with the euro rising back over $1.50, but managed to hold above 14-year yen lows as investors held their breaths on the Dubai debt crisis.
The 16-nation euro rose to $1.4993 in late New York trading from $1.4954 late Friday, earlier climbing as high as $1.5083. The British pound dipped to $1.6424 from $1.6479, while the dollar fetched 86.29 Japanese yen from 86.70 yen.
On Friday, the dollar briefly fell below 85 yen, its lowest level since July 1995 as debt problems afflicting Dubai shook up the banking sector. Japanese Finance Minister Hirohisa Fujii called the yen's surge "a very serious situation." He added that Tokyo will take action as needed, suggesting that Japan may work with the U.S. and Europe to try to calm foreign exchange markets.
On Monday, Bank of Japan Gov. Masaaki Shirakawa acknowledged Japan is in deflation and said he is carefully monitoring foreign exchange levels. The central bank is ready to take steps as needed to maintain financial market stability, he said, according to the Japanese Kyodo News agency.
Shirakawa and Prime Minister Yukio Hatoyama are expected to meet as early as tomorrow to discuss the "situation," according to Brown Brothers Harriman analysts.
Speculation that the Japanese government or central bank might intervene is helping keep the dollar above the yen lows from Friday, said UBS currency analyst Patrick Ley.
Meanwhile, conflicting signals out of the Middle East kept the dollar trading in a tight range. Last week, Dubai World, the main investment arm of Dubai, asked to defer payments on $60 billion of debt for six months. That triggered fears of a massive debt default touching off a crisis, said CMC Markets' Michael Hewson in a note to investors Monday. But a weekend statement from the United Arab Emirates, where Dubai is located, saying it would make extra money available to all banks in the country helped calm investors. Later on Monday, however, a Dubai finance official said the government would not guarantee the company's debts.
Meanwhile, preliminary figures showed tepid sales for U.S. retailers over Thanksgiving weekend, failing to reassure investors who are questioning whether consumers will spend enough to boost the economy.
In other late trading, the dollar dropped to 1.0570 Canadian dollars from 1.0623 Canadian dollars late Friday, and slipped to 1.0061 Swiss francs from 1.0065 francs.
The greenback was also lower against the New Zealand and Australian dollars.
Filed under:
Currency Markets
,
Finance
,
Financial Markets
Tags:
Asia
,
Dollar
,
Dubai
,
East Asia
,
Japan
,
Middle East
,
New York
,
North America
,
Thanksgiving
,
United Arab Emirates
,
United States
,
Yukio Hatoyama