With Massachusetts win, Tea Party activists causing establishment candidates heartburn
By Beth Fouhy, AP
Tuesday, January 26, 2010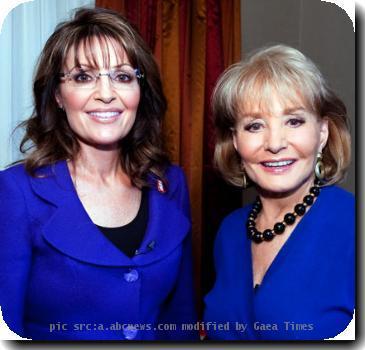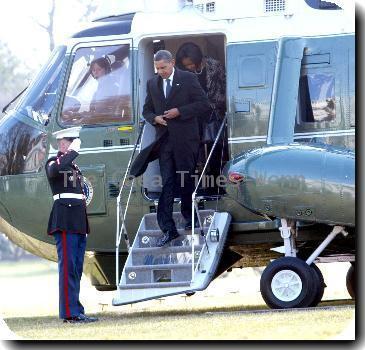 Tea Partiers shaking up races across country
WASHINGTON — A once-dismissed loose confederation of Tea Party activists opposed to big government, bailouts and higher taxes is causing heartburn for establishment candidates across the country.
They swept into Massachusetts with lightning speed when polls began to show that the eventual winner of last week's special election, Republican Scott Brown, had a shot at upsetting Democrat Martha Coakley for the Senate seat that liberal lion Edward M. Kennedy had held almost 47 years.
Relying on Internet tools like Facebook and Twitter for communications, tea partiers have organized meetings, marches and protests almost overnight, often catching establishment politicians off guard. They've put together a Capitol Hill rally hours before President Barack Obama's State of the Union speech Wednesday to protest his health care plan.
Tea partiers boast that they are a leaderless, grass-roots political army not beholden to either party, even though some of them acknowledge that Republican candidates who share their conservative fiscal views are most likely to benefit from the movement's efforts.
About 50 activists from 30 states gathered in Washington over the weekend for a conference that former House Majority Leader Dick Armey, R-Texas, helped put together. Armey, a lobbyist until late last year, has made it clear he doesn't want to be the face of the movement.
Some of those attending were equally resolute that their marching orders will continue to come from the grass roots, not political professionals in Washington.
"We get people who call us all the time, politicians or other organizations, and they say, 'Hey, we need you to do a protest across the country on this date.' And we just laugh because it's a fundamental misunderstanding of the movement," said Mark Meckler, a California lawyer and board member of Tea Party Patriots, an umbrella group.
Tea parties began cropping up around the country last February, responding with anger to the government's bailout of banks and insurance giant AIG, then Chrysler and General Motors. They then took on defeating Obama's health care overhaul, showing up at and often disrupting lawmakers' town hall meetings in August.
Democrats and some Republicans dismissed them as "Astroturf," or fake grass roots, loud but ineffective. Few in either party now doubt the tea partiers' legitimacy. And woe to Democrats and Republicans alike who don't recognize their power.
After winning the endorsement of national Republicans, Florida Gov. Charlie Crist was once thought to be a shoo-in for the GOP nomination to take over the Senate seat vacated by Republican Mel Martinez.
But Crist's support for last year's nearly $800 billion federal stimulus plan cost him support among conservatives and he's now in a tight primary battle with a Tea Party-backed rival, former state House Speaker Marco Rubio.
FreedomWorks has formed a PAC on behalf of several Tea Party groups for pouring money into a number of races. Besides helping Rubio, the PAC is working to oust Senate Majority Leader Harry Reid, D-Nev., and is backing Republican Pat Toomey's challenge to Republican-turned-Democratic Sen. Arlen Specter in Pennsylvania.
In Kentucky, their political money is going to Rand Paul against the GOP's candidate, Secretary of State Trey Grayson, for the nomination to take over the seat of retiring Republican Sen. Jim Bunning. Paul is the son of Republican Rep. Ron Paul, who won a small but devoted following when he ran for the 2008 GOP presidential nomination on an anti-tax, anti-Iraq war platform.
The movement's far-flung nature has led to some growing pains and disagreements.
Demands for ideological purity from Tea Party activists forced a moderate Republican out of a special House race in New York last year, handing Democrat Bill Owens a seat the GOP had held for decades.
"The GOP got this one wrong, plain and simple," Mark Williams, a California radio host and head of the Tea Party Express, said at the time. "We have said all along that our fight was over principles, not party affiliation."
Many activists have complaints about the so-called National Tea Party Convention scheduled next month in Nashville, organized as a for-profit venture by Tennessee lawyer Judson Phillips. Balking at the $550 ticket price and the $100,000 speaking fee being paid to former GOP vice presidential candidate Sarah Palin, some are boycotting it.
"We try to avoid these high-dollar price tags that you're seeing. A lot of the blowback is simply that it's expensive and real people can't do that," FreedomWorks President Matt Kibbe said.
Phillips did not immediately return a request for comment.
There are also disputes about whether social issues like abortion, gun rights and illegal immigration should be part of the movement's agenda.
"That's what's a good thing about having separate groups," said Lynn Brannon, a hospital workers and leader of the Delaware 9-12 Patriot Organization, a Tea Party group. "We decided as a group that we wanted to focus on immigration. We don't want another organization to say, 'You can't get in on doing that.'"
Brannon's group has worked to recruit a candidate to challenge Republican Rep. Mike Castle, the leading candidate to win the Delaware Senate seat held for years by Vice President Joe Biden. Castle voted for a bill aimed at reducing global warming. Tea partiers view the legislation as a job-killing energy tax.
In many ways, the Tea Party movement mirrors the anti-tax insurgency of the early 1990s led by Texas billionaire Ross Perot.
Running for president as an independent in 1992 on a platform of balanced budgets and fiscal restraint, Perot captured 19 percent of the vote in an election in which Democrat Bill Clinton took the White House away from Republican President George H.W. Bush.
Sensing opportunity with Perot voters, Republicans at the time led by party chairman Haley Barbour and Georgia Rep. Newt Gingrich smartly coaxed them into the GOP fold. Republicans enacted the Contract With America, a 10-point plan that promised smaller government and lower taxes. The effort helped Republicans recapture both the House and Senate in the 1994 midterm elections — a scenario not impossible again this year.
At Monday's FreedomWorks briefing, tea partiers said they are readying a Contract "From" America that will be driven by local organizations.
Filed under:
Finance
,
Government
Tags:
Barack Obama
,
Beverages
,
Bill Clinton
,
Food And Drink
,
House Elections
,
North America
,
Occasions
,
Parties
,
Political Organizations
,
Political Parties
,
Protests And Demonstrations
,
Sarah palin
,
Twitter
,
United States
,
Washington