Bill Clinton, Bill Gates say US investments in global health also yield foreign policy return
By Ann Sanner, AP
Wednesday, March 10, 2010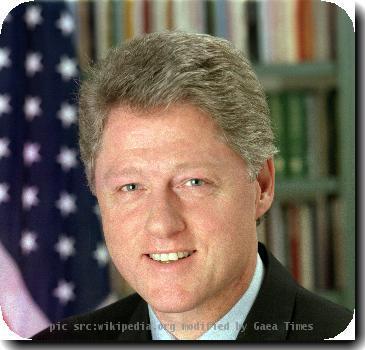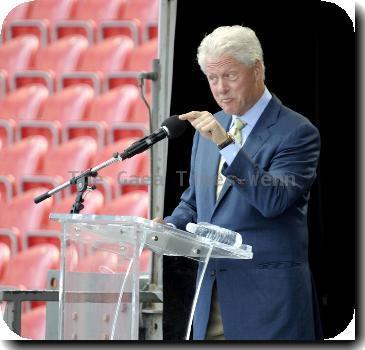 Clinton, Gates say US help abroad improves image
WASHINGTON — Bill Clinton and Bill Gates said Wednesday that U.S. investments in fighting AIDS, malaria and other diseases in underdeveloped nations save lives and play a vital role in improving America's image abroad.
Testifying before the Senate Foreign Relations Committee, former President Clinton said helping the world's poorest tackle their health problems is "intrinsically good for America's foreign policy."
"When people think you care whether their kids live or die, they like you pretty well, and they cut you a lot of slack," Clinton said. "You can disagree with them on a lot of things because they know you care whether their kids live or die. This is not complicated."
Clinton and Gates, the Microsoft Corp. co-founder, appeared before the panel to discuss U.S. investments in global health and to push for continued support of government programs that address infectious and preventable diseases.
Both men head global charitable foundations, and lawmakers wanted to hear from them how the private sector has addressed global health problems and whether the U.S. government can afford continued foreign aid.
"A strong global public health system is not merely a favor we do for other countries," said committee chairman John Kerry, D-Mass. "It is the right thing to do morally and strategically. And it protects our own citizens."
President Barack Obama is asking for $8.5 billion in the State Department's 2011 budget to expand the Global Health Initiative. His budget proposal increases funding to treat and prevent HIV/AIDS, malaria and other diseases and improve maternal and child health.
On the Net:
Bill & Melinda Gates Foundation: www.gatesfoundation.org
William J. Clinton Foundation: www.clintonfoundation.org/