SEBI Approval Pending In Cairn-Vedanta Deal
By Naiwrita Sinha, Gaea News Network
Monday, October 11, 2010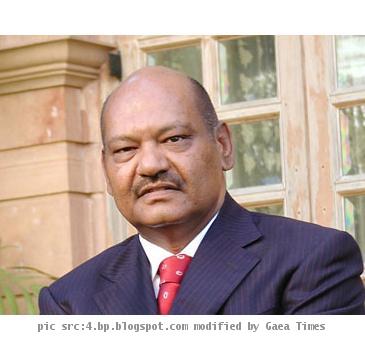 more images
MUMBAI, INDIA (Gaea Times.com) Vedanta Group has declared their intentions of not increasing their open offer price for the minority shareholders of Cairn India. Many were expecting that Vedanta group would increase the price, the group however has stated that its current offer is lucrative enough. There were reports that Vedanta group was planning to raise the open offer price to Rs 405 a share from Rs 355 a share. Anil Agarwal said, "Our offer to minority shareholders is the final price". Vedanta Group is reportedly buying around 60 percent stake in Cairn India. The deal is pending approval by the government and SEBI (Securities and Exchange Board of India).
The open offer was scheduled to start today but has been delayed due to pending approval by SEBI. Anil Agarwal had said on 16 August that Vedanta Group aims to buy around 60% of Cairn India for $9.6 million. Anil Agarwal said that he expects the deal to be approved by SEBI in a few days, as approvals by SEBI normally takes about 45 to 60 days. The deal will also require an approval by ONGC, as it is a 30 percent partner in the Rajasthan Oilfields of Cairn India. However, after a joint conference between the two companies regarding the deal, Bill Gammell, the CEO of Cairn Energy Plc, reportedly shrugged the issue by stating that the matter is between ONGC and the government of India.
There has been a dispute since the announcement of the deal, as ONGC has been stressing its claim to pre-emptive right of first refusal to buy India, in case of a change in the company's ownership. Anil Agarwal however has said that the claim by ONGC is valid only in a case of asset sale and not corporate sale. Cairn Energy and Vedanta group are hoping to close the deal by the end of the year, they are reportedly looking forward to a quick approval by SEBI.