Entropia Universe's $335K Deal
By Tias, Gaea News Network
Saturday, November 13, 2010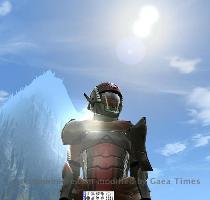 more images
SAN FRANCISCO (GaeaTimes.com) A Entropia Universe user named 'Neverdie' has bagged a deal that can put some of the best real estate agents to shame. Jon Jacobs, who goes by the name of 'Neverdie' in the virtual world has managed to sell off his property on an asteroid in the Entropia Universe for a whopping $335K. The deal has become a rage on the web and the experts are yet to explain whether the virtual deals are a boon or a curse for the real estate market and the economy.
The Entropia Universe is a virtual world similar to the popular Second Life. Similar to Second Life, Entropia Universe has also seen some great development in the real estate industry. Jon Jacobs sold his land on the virtual asteroid to John Foma Kalun who is known as 'Pesok' in the virtual world. This is not the only deal that 'Neverdie' has made so far in the virtual world. Reports indicate that he has also done business on a smaller scale on a number of occasions and his total revenue from the deals is a whopping $665,000. The deal breaks the record of the previous highest online property sale which was $300,000.
Entropia Universe is also considered one of the competitors of Second Life where several people have earned significantly through real estate deals. The users of Entropia Universe have to buy into the game with real money which is turned into virtual money on the web. The virtual currency can be redeemed as real money again at a fixed exchange rate.