Dollar Bows Under Heavy Pressure Of Unemployment
By Shaon, Gaea News Network
Friday, December 3, 2010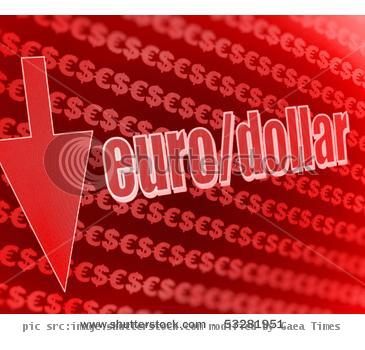 more images
NEW YORK (GaeaTimes.com) — The dollar today was notably lower than the Euro and Yen. The data shows that even as the US services sector grew during the period on November, the factory order was conspicuous by its poor performance this October.
The Euro stood at $1.3352 on Friday, the value was notable greater by 1 % of the last recorded value. The dollar also fell by 1% to yen. one dollar now equates to about 82.95 yen.
The heavy pressure on the dollar on Friday came just after a Labor Department report was released. That report showed that the US employment has hardly shown any signs of growth in November. Also the jobless rate was at a peak in a seven months period. Admittedly the investors are wary of investing at the moment following this revelation. The Recovery from what is the greatest recession in years is not yet on its tracks. According to many the pattern of Job Creation has improved quite a bit. The focus today is more on the basic materials and as a result the weaker dollar is quite expected.