Mobile App Market to Reach $35 Billion By 2014: Survey
By Shaon, Gaea News Network
Monday, December 13, 2010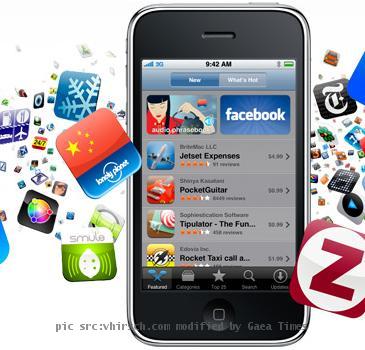 more images
According to a International Data corporation 20114 would be the breakthrough period for mobile apps. It has been predicted that the number of application downloaded would be growing from the stellar number of 10.9 billion in 2010 to the well. even more stellar 79.6 billion in 2014. The company that deals with market intelligence has also reported that the revenues will be surpassing $35 billion in that year.
The findings are based on the quaterly survey of the Appcelerator developer base and the financial performance of the mobile solutions companies. The research claims that the app market has enough room to make leeway into the tablets, TVs and other devices for the upcoming years. Mobile app developers are on the process of making an app for even the most mundane of tasks. it seems that there is an app for every thing. The statement is reflected in he comments of Scott Ellison, IDC mobile and wireless research vice president
Mobile app developers will 'appify' just about every interaction you can think of in your physical and digital worlds
The estimates don't look out of place considering the rate at which the market is growing. Apps like Angry birds have had lots of takers. Previous research from independent organizations like Pew Internet Project claimed that 24% of an adult US citizen have atleast 18 apps on their devices. The Apps are Here to stay ? Or will there be alternatives. How many apps do you use?