Bank Of America Unveils Free Account
By Arnab Ghosh, Gaea News Network
Thursday, July 15, 2010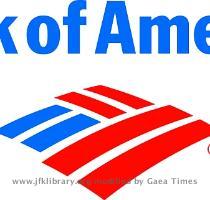 CALIFORNIA (GaeaTimes.com)- Bank Of America which is considered as one of the 4 major banks of USA has adopted a new endeavor to stay ahead in the competition. The bank is offering a new free account under the name eBanking that is meant for those users who need not visit the bank branches much and rely more on mobile banking and net banking. The USP of the new account being offered by the bank is that for owning this a customer need not maintain the mandatory minimum balance in the account. The free account will not remain free if the users have to visit the branches frequently and ask for paper based statements.
The users of Bank Of America's eBanking account will receive monthly statements online. While the heavy users may find this restrictive for the users living a hectic life this is a boon. The bank ATMs nowadays offer a lot of functionality to the users. The bank's payment product executive David Owen has said that the bank has decided to start offering this type of account because of rising internet usage among the users. The tech savvy customers prefer mobile and computers to check account rather than doing it physically.
The other types of accounts offered by the Bank Of America remain unchanged and the users of those accounts still have to pay fees for the various services. They will have to keep a minimum balance in their accounts as well. The bank thinks that the eBanking customers will not feel any problem because of the vast ATM network that the bank has.