World Economic Forum turns focus to restoring Haiti, tending to Africa
By AP
Thursday, January 28, 2010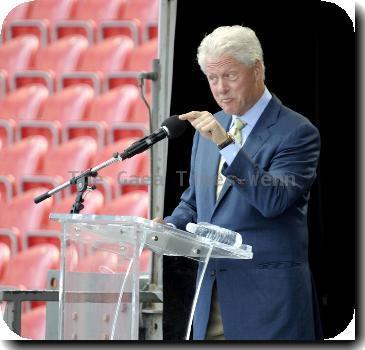 more images
World Economic Forum spotlights Haiti, Africa
DAVOS, Switzerland — The World Economic Forum is turning toward earthquake-ravaged Haiti and steering Africa to prosperity as more world leaders arrive for the annual event in this Swiss Alpine resort.
Former President Bill Clinton will urge the 2,500 attendees on Thursday to invest in Haiti. South African President Jacob Zuma will focus on keeping the effects of the global financial crisis at bay.
In a nod to the global economy, South Korean President Lee Myung-Bak, will address the critical issues facing the Group of 20, a preview of sorts well ahead of the November summit that his country his hosting, the first Asian country to do so.
The G-20 is an international body that meets to discuss economic issues.
Filed under:
Economy
,
Government
Tags:
Africa
,
Bill Clinton
,
Caribbean
,
Davos
,
Davos-forum
,
Europe
,
Events
,
Haiti
,
Latin America And Caribbean
,
Lee Myung-bak
,
Switzerland
,
Western Europe
,
World Economic Forum Annual Meeting
,
World Economic Forum Annual Meeting 2010