Details on the 2010 Pulitzer Prize winners and judges' comments
By AP
Monday, April 12, 2010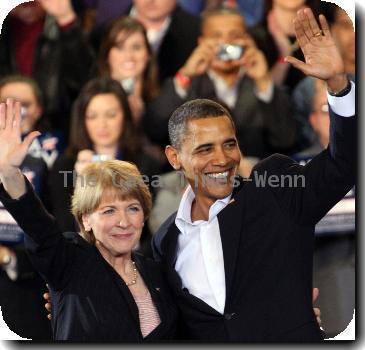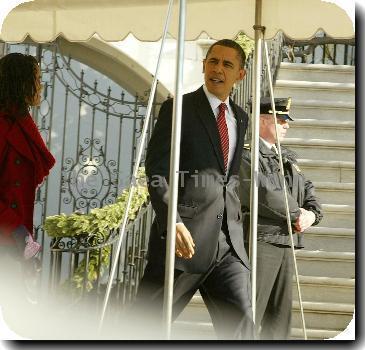 The 2010 Pulitzer Prize winners
Details on the 2010 Pulitzer Prizes for Journalism:
PUBLIC SERVICE: Bristol (Va.) Herald Courier
Herald Courier reporter Daniel Gilbert was honored for illuminating the mismanagement of natural-gas royalties owed to thousands of land owners in southwestern Virginia. His eight-part series and subsequent stories traced why $24 million in royalties were parked in escrow.
Gilbert spent part of 13 months reporting the complex story while handling daily assignments as one of seven staff writers at a 30,000-circulation daily. His findings have so far prompted two major energy conglomerates to pay more than $700,000 in outstanding royalties.
"It's why newspapers will continue to survive in some form," said Herald Courier Editor J. Todd Foster. "Nobody else is going to do this sort of reporting."
BREAKING NEWS REPORTING: The Seattle Times staff
The Times staff won for reporting on the shooting deaths of four police officers in a coffee house and the 40-hour manhunt for the suspect. The newspaper combined traditional reporting with new media to provide comprehensive coverage.
When the Times received final confirmation of the suspect's name from a source, it updated the story online, posted a message on Twitter and e-mailed an alert to readers. The Times also used the social media experiment Google Wave to allow readers to participate in the coverage.
"It was a team effort. We're all really honored by it," said reporter Steve Miletich. "We set out to inform the community about a really tragic event at a time they really needed it."
INVESTIGATIVE REPORTING: Sheri Fink of ProPublica, in collaboration with The New York Times Magazine; and Barbara Laker and Wendy Ruderman of the Philadelphia Daily News
Fink was honored for her work chronicling the "urgent life-and-death decisions made by one hospital's exhausted doctors when they were cut off by the floodwaters of Hurricane Katrina," the prize board said. In the piece, employees at the hospital acknowledged administering lethal drug doses to severely ill patients.
Fink worked on the story for more than two years, interviewing 140 people and poring over documents to reconstruct the events at the hospital, which lost water and power in the disaster, ProPublica Editor-in-Chief Paul Steiger wrote in his nominating letter.
Laker and Ruderman uncovered the misdeeds of a rogue police narcotics squad that used drug searches as a cover to terrorize bodega owners, steal their goods and sexually attack women. Their reporting led to an FBI investigation and the re-examination of hundreds of criminal cases.
The work "was built on the kind of grit and shoe-leather reporting that journalists often neglect in the Internet age," editor Michael Days wrote in his nominating letter, adding that the pair "proved that pure investigative, watchdog journalism is not only irreplaceable, but is often the only avenue to right the wrongs suffered by the powerless."
EXPLANATORY REPORTING: Michael Moss and members of The New York Times staff
Moss and the Times staff were commended for reporting on contaminated hamburger and other food-safety issues that spotlighted defects in federal regulation and led to improved practices.
Moss used confidential corporate and government records to tell the story of a single hamburger patty that infected 22-year-old Stephanie Smith with E. coli in 2007 and left her paralyzed. He showed how the patty was constructed from low-grade beef trimmings supplied by three separate slaughterhouses in the United States and Uruguay, as well as from a processed meat product treated with ammonia.
LOCAL REPORTING: Raquel Rutledge of the Milwaukee Journal Sentinel
The Pulitzer board honored Rutledge for what it said were "her penetrating reports on the fraud and abuse in a child-care program for low-wage working parents that fleeced taxpayers and imperiled children, resulting in a state and federal crackdown on providers."
The "Cashing in on Kids" series showed that child-care providers paid by the Wisconsin Shares program were conspiring with parents to collect government cash using faked attendance records. The state continued to pay one provider even after she was convicted of fraud, while another received checks after a live grenade was found in her kitchen within reach of her children.
NATIONAL REPORTING: Matt Richtel and members of The New York Times staff
Richtel's articles and the work of the newspaper's online staff detailing the dangers of distracted driving "generated the biggest impact of anything The Times published all year," the newspaper's nominating letter said.
The series detailed the dangers of texting and using cell phones while driving, and helped lead businesses and the federal government to ban employees from texting behind the wheel. U.S. Transportation Secretary Ray LaHood said his agency would try to stop truckers from using phones while driving.
INTERNATIONAL REPORTING: Anthony Shadid of The Washington Post
Shadid was honored for a series on Iraq's struggle to deal with the legacy of war and to shape its own future. He described Iraq in January 2009 as "a weary landscape dominated in hues of brown, the color of poverty."
"This war's end feels more truce than treaty, more respite than reconciliation," Shadid wrote. "There is no revival or renaissance, no celebration. It manifests itself most in the simple lifting of a siege."
FEATURE WRITING: Gene Weingarten of The Washington Post
Weingarten won for a haunting story about parents who accidentally kill their children by forgetting them in cars. Thirteen fathers and mothers who had accidentally killed their children spoke to Weingarten, and several took him deep into their irreparably damaged lives.
Weingarten wrote that the facts are often the same. "An otherwise loving and attentive parent one day gets busy, or distracted, or upset, or confused by a change in his or her daily routine and just … forgets a child in a car."
What kind of person forgets a baby? "The wealthy do, it turns out," Weingarten wrote. "And the poor, and the middle class. Parents of all ages and ethnicities do. Mothers are just as likely to do it as fathers."
COMMENTARY: Kathleen Parker of The Washington Post
Parker was honored for her columns on an array of political and moral topics. In nominating her, Post Editorial Page Editor Fred Hiatt called Parker "a conservative, but one who sets her own course and refuses to buy into conservative talking points; a woman who is willing to infuriate feminists and antifeminists alike."
In a Nov. 29 column, Parker chided the Republican Party for "considering a 'purity' pledge to weed out undesirables from their ever-shrinking party."
"Most of us know that decisiveness isn't always a virtue," she wrote, "yet those pursuing the purity test seem to view nuance as an enemy of conservatism. The old elite corps of the conservative movement, men such as William F. Buckley and Russell Kirk, undoubtedly would find this attitude both dangerous and bizarre."
CRITICISM: Sarah Kaufman of The Washington Post
The Pulitzer board honored Kaufman "for her refreshingly imaginative approach to dance criticism, illuminating a range of issues and topics with provocative comments and original insights."
Kaufman's work last year included one piece on the grace of Cary Grant and another proclaiming that the American ballet world had been suffocated by the legacy of George Balanchine.
"With fearlessness, intelligence and original spark, Kaufman helps to shape her readers' perceptions of (dance) as an art and as a fundamental human behavior," Executive Editor Marcus Brauchli said in his nominating letter.
EDITORIAL WRITING: Tod Robberson, Colleen McCain Nelson and William McKenzie of The Dallas Morning News
The Pulitzer board praised the trio for "their relentless editorials deploring the stark social and economic disparity between the city's better-off northern half and distressed southern half."
Their articles, part of an effort to repair the area's long-standing neglect and inequalities, "are written with the passion and authority on southern Dallas that can only come from dogged, street-level research," Editor Robert Mong Jr. wrote in his nominating letter.
EDITORIAL CARTOONING: Mark Fiore, self-syndicated, appearing on SFGate.com
Fiore's animated cartoons, appearing on the Web site of the San Francisco Chronicle, have criticized figures from President Barack Obama to global warming deniers.
"His biting wit, extensive research and ability to distill complex issues set a high standard for an emerging form of commentary," the board said.
BREAKING NEWS PHOTOGRAPHY: Mary Chind of The Des Moines (Iowa) Register
Chind was honored for a dramatic picture showing a construction worker dangling from a crane and reaching out to rescue a woman stranded in the churning water of the Des Moines River. The woman survived, but her husband died.
In its citation, the Pulitzer board said Chind had captured a "heart-stopping moment."
FEATURE PHOTOGRAPHY: Craig F. Walker of The Denver Post
Walker was recognized for the series "Ian Fisher: American Soldier," for which he spent 27 months following Fisher from recruitment, training, deployment to Iraq and return from combat. The Denver Post published the series in September.
Walker and reporters from the newspaper gained permission from Fisher, his family, and the Army to document Fisher joining the Army during the height of the Iraqi insurgency. Walker's pictures showed Fisher at his high school graduation, during training and during his time in Iraq.
The 2010 Pulitzer Prizes for Letters, Drama and Music:
FICTION: "Tinkers" by Paul Harding
Harding, who teaches at the University of Iowa, started writing in the 1990s while his band was on hiatus. He took a course at Skidmore College where teachers included Marilynne Robinson, a Pulitzer winner for the novel "Gilead" and now a colleague of Harding's at Iowa.
The Pulitzer board said Harding's book, about a New England father and son who transcend their imprisoned life, offers "new ways of perceiving the world and mortality."
Harding has written two more books, which he said will be released by the Dial Press imprint of Random House.
DRAMA: "Next to Normal," music by Tom Kitt, book and lyrics by Brian Yorkey
The musical explores mental illness and its effect on the dynamics of one family. It won three Tony awards this year, including two — score and orchestrations — for Kitt.
The Pulitzer judges said "Next to Normal" expanded the scope of subject matter for musicals.
Kitt's first Broadway show, "High Fidelity," closed after 13 performances in 2006. Yorkey was artistic director of the Columbia University Varsity Show. His other credits include Off-Broadway's "Making Tracks."
HISTORY: "Lords of Finance: The Bankers Who Broke the World" by Liaquat Ahamed
A Harvard graduate was born in Kenya, Ahamed dreamed of being a writer while he worked as an investment manager.
"Lords of Finance" is a compelling account of how the actions of four bankers triggered the Depression and ultimately turned the United States into the world's financial leader, the Pulitzer board said.
"Mr. Ahamed does a superlative job of explaining the ever-germane way the problems of one shyster, one bank, one treasury or one economy can set off repercussions all around the globe," a New York Times reviewer wrote.
The book was a finalist for the Samuel Johnson Prize, Britain's leading nonfiction book award. Ahamed said he was working on another book about economic history.
BIOGRAPHY: "The First Tycoon: The Epic Life of Cornelius Vanderbilt" by T.J. Stiles
"The Fist Tycoon" explores the life of the steamship and railroad tycoon, whom Stiles describes as "a paradox — both a creator and a destroyer."
Stiles created "a penetrating portrait of a complex, self-made titan," the Pulitzer board said.
Stiles also wrote "Jesse James: Last Rebel of the Civil War," and has written for the New York Times Book Review and the Los Angeles Times. He lives in San Francisco.
POETRY: "Versed" by Rae Armantrout
"Versed" is "striking for its wit and linguistic inventiveness" and the poems were "often little thought-bombs detonating in the mind long after the first reading," the Pulitzer board said.
"I love that," Armantrout said. "That's very flattering and exactly what I wanted it to be — a little thought bomb.
"It sounds dangerous," she added, laughing.
"Versed" was cited this year by the National Book Critics Circle Prize. Armantrout has written 10 books of poetry, including "Next Life," which was selected by The New York Times as a notable book of 2007.
Armantrout has taught at the University of California at San Diego for almost 20 years.
GENERAL NONFICTION: "The Dead Hand: The Untold Story of the Cold War Arms Race and Its Dangerous Legacy" by David E. Hoffman
Hoffman, a contributing editor at The Washington Post, began thinking about the events detailed in the book while serving as the Post's Moscow bureau chief from 1995 to 2001.
His book is a critically acclaimed, researched examination of the final years of the arms race between the U.S. and the Soviet Union.
The Pulitzer board called it "a well-documented narrative that examines the terrifying doomsday competition between two superpowers and how weapons of mass destruction still imperil humankind."
MUSIC:
Violin Concerto by Jennifer Higdon, premiered Feb. 6, 2009, in Indianapolis
Higdon wrote the 30-minute Violin Concerto for violinist Hilary Hahn. It was commissioned by the Indianapolis Symphony, the Toronto Symphony, the Baltimore Symphony and the Curtis Institute of Music in Philadelphia. The Pulitzer board said Higdon's concerto "combines flowing lyricism with dazzling virtuosity."
Higdon also won a 2010 Grammy for best contemporary classical composition for her Percussion Concerto. Her music has been commissioned by The Philadelphia Orchestra, The Chicago Symphony, The National Symphony and others. She teaches at the Curtis Institute.
SPECIAL CITATION: Country music pioneer Hank Williams
Williams "expressed universal feelings with poignant simplicity" and transformed country music into a major musical and cultural force in America, The Pulitzer board said.
The board said it awarded the late singer for his lifetime achievement after a confidential survey of experts in popular music.
Williams died Jan. 1, 1953, at the age of 29, cutting short a career that changed country music. Hits such as "Your Cheatin' Heart," "Cold, Cold Heart" and "I'm So Lonesome I Could Cry" have been covered by hundreds of musicians, and more than 55 years after his death, he remains a central figure in country music.
Filed under:
Economy
,
Government
Tags:
Animation And Comics
,
Arts And Entertainment
,
Barack Obama
,
Books And Literature
,
California
,
Events
,
Indiana
,
Indianapolis
,
Iowa
,
Iraq
,
Journalism
,
Middle East
,
Music
,
North America
,
Online Media
,
Online News Media
,
Pulitzer Prize Awards
,
United States