Party-switcher Specter, challenger Sestak fight over who's true Democrat in Pa. Senate race
By Marc Levy, AP
Thursday, May 13, 2010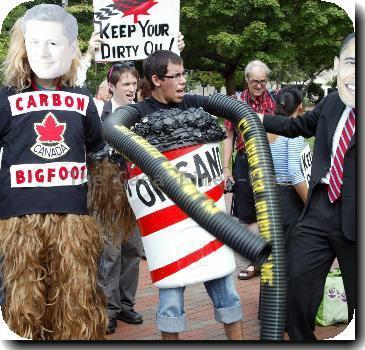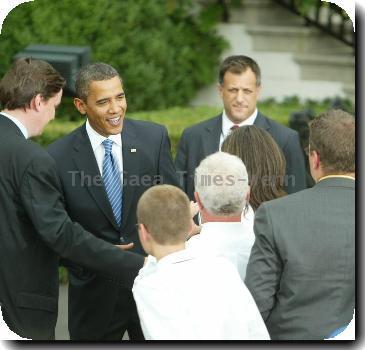 In Pa. race, a fight over title of true Democrat
HARRISBURG, Pa. — In a rival's ad, five-term U.S. Sen. Arlen Specter of Pennsylvania is caught in a moment of political boasting, saying his switch last year from Republican to Democrat "will enable me to be re-elected" — drawing out the word elected for emphasis.
Not so fast, Arlen.
The Senate primary Tuesday is too close to call after a surge in the polls by Specter's opponent, U.S. Rep. Joe Sestak, who had trailed Pennsylvania's longest-serving senator by high double-digits just last month. The strong anti-incumbent sentiment among the electorate and Sestak's ad linking Specter to President George W. Bush and Sarah Palin — and including that bit of bravado — have boosted the challenger's prospects.
"Arlen Specter switched parties to save one job — his — not yours," the ad says.
Specter, 80, a centrist first elected in 1980, has survived tough election battles by appealing to moderate voters. This time, he is struggling to convince voters that he's the true Democrat in the primary race.
He has the backing of President Barack Obama, who appears in a television ad, as well as Vice President Joe Biden and Gov. Ed Rendell. Party operatives and some labor unions are mobilizing with all the force they can to save Specter.
"This is probably the first primary election in long time where we've gone all out," said Rick Bloomingdale, president-elect of the nearly 800,000-member AFL-CIO in Pennsylvania.
Specter has highlighted his votes for Obama's agenda, including the health care law. He's tried to distance himself from the GOP, pointing to Democratic priorities he backed while he was a Republican, such as the minimum wage, abortion rights and Obama's economic stimulus package.
"They called me a RINO (Republican-in-name-only) for decades because they didn't like my votes as a Republican, because I stood up against the party," Specter told reporters after a televised debate with Sestak this month.
Specter is known as a survivor, overcoming a brain tumor, cardiac arrest following bypass surgery and two bouts with Hodgkin's disease, a cancer of the lymphatic system.
Sestak, 58, a former Navy vice admiral and second-term congressman from suburban Philadelphia, has cast himself as the real Democrat in the race who can be trusted to support Obama. Sestak has tried to tie the recession to Specter's votes for bank deregulation, the Iraq war and Bush's 2001 tax cut, which many Democrats criticized as a giveaway to the wealthy.
"No career politician who's been there for 30 years and helped get us into this mess can be relied upon to help get us out, even if Arlen Specter switched parties to keep his job," Sestak said at a campaign event in Harrisburg this week.
Sestak has made Obama's nomination of Elena Kagan to the Supreme Court an issue in the race, challenging Specter to explain why he opposed Kagan's appointment as solicitor general last year, when he was a Republican. Specter said later the two jobs are "distinctly different."
Sestak has the endorsement of the political action committee of NARAL, a national abortion-rights group — despite Specter's record in supporting abortion rights.
In recent weeks, Specter reported $5.8 million cash on hand, twice as much as Sestak. The two candidates had spent more than $8 million on the race.
The race has gotten ugly at times.
Specter ran the first attack ad, suggesting that the Navy fired Sestak in 2005. Sestak calls that a lie and a "Swift Boat"-style attack, a reference to the Swiftboat Veterans for Truth and their unsubstantiated claims, during the 2004 presidential campaign, about U.S. Sen. John Kerry's Vietnam War record.
For years, Specter had rejected Democrats' entreaties to switch parties. Instead he used his willingness to cross party lines in crucial votes to bolster his influence in Congress.
The final straw came in February 2009, when he became the only Republican facing re-election in 2010 to vote for the stimulus plan. A hornet's nest of GOP anger and a guaranteed primary challenge from Pat Toomey, the conservative former congressman who nearly beat Specter in 2004, prompted Specter to switch.
Democratic Party leaders welcomed Specter, but they couldn't clear the primary field for him. Sestak, whom they had recruited to challenge Specter before his party switch, refused to abandon his campaign and is benefiting from voter backlash against incumbents.
Toomey awaits the winner. With a weak primary opponent, Toomey had amassed more than $4.6 million in his campaign account at the end of April.
Analysts say turnout in Specter's hometown of Philadelphia — where he once served as district attorney — will be crucial to his re-election chances.
Gregory Spearman, a ward leader in one of west Philadelphia's heavily black communities, said he will be going door to door with Specter literature along with dozens of other volunteers. His pitch? Specter gets things done for the city.
"His constituent services is one of the best that I've seen out here at any level," said Spearman, recalling the fast and efficient help for one ward resident trying to contact a family member fighting in Iraq and another trying to find out the status of their job application at the Philadelphia Port Authority.
Sestak has his own supporters in Philadelphia, including Willie Nattiel Jr., who has tried to persuade his fellow lawyers and churchgoers and even a labor union client to buck party leaders and give Sestak a chance.
"We're just out there trying to get other people to listen, that this guy should get the nomination and he's really the only Democrat in the race," Nattiel said. "This is all from the grassroots up."
Filed under:
Economic Policy
,
Economy
,
Finance
,
Government
Tags:
Barack Obama
,
Harrisburg
,
John Kerry
,
Labor Issues
,
North America
,
Pennsylvania
,
Philadelphia
,
Primary Elections
,
Sarah palin
,
United States