DMRC Planning For New Rakes
By Arnab Ghosh, Gaea News Network
Tuesday, July 27, 2010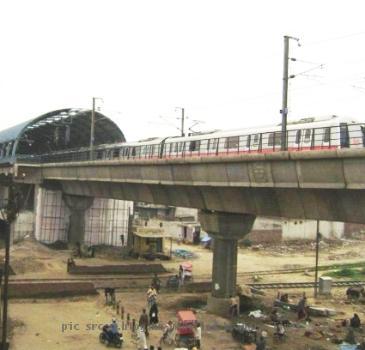 more images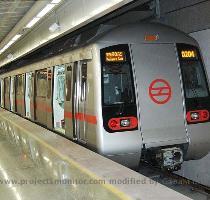 more images
NEW DELHI, INDIA (GaeaTimes.com)- Those who are tired of the crowd in the metro of Delhi have reasons to rejoice. The DMRC or Delhi Metro Rail Corporation has placed an order for as many as 40 coaches. The new coaches will be used to increase the capacity of the existing trains. The 4 coach trains will become 6 coach ones after the new coaches arrive. A spokesperson for DMRC said that the entity is well aware of the rising crowd pressure. After the inauguration of the Gurgaon route the number of metro commuters has gone up drastically. The order for the new coaches has been placed to Bombardier Transportation.
The contract is worth $55 million US or 43 million euros as Delhi Metro Rail Corporation has confirmed. The new coaches will arrive before 2011 if everything goes right. At the Savli plant of Bombardier Transportation these new coaches will be manufactured. Earlier another order for 74 coaches was placed to the company. The rush on the Line 3 and Line 1 of Delhi metro are the highest. DMRC wants to make metro travel congestion free before the beginning of the much anticipated commonwealth games.
The Delhi Metro Rail Corporation already operates 190 of Bombardier MOVIA Metro cars in its network. After the arrival of the new fleet the number will go up to 538. At present around 11 million people avail the Delhi Metro and this number is only going to increase with time. Bombardier Transportation is also happy with this new order and is looking forward to boost its manufacturing range in India.