Kerry says he mishandled furor over yacht docked in RI and always intended to pay Mass. taxes
By AP
Friday, July 30, 2010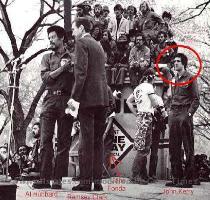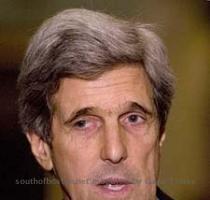 Kerry says he mishandled furor over yacht taxes
BOSTON — Sen. John Kerry said he always intended to pay taxes in Massachusetts on his $7 million yacht but conceded he mishandled the public furor over his decision to dock the vessel in tax-free Rhode Island.
"I don't think I dealt with it fast enough, effectively enough. There's nobody to blame but myself for that," the Massachusetts Democrat told The Boston Globe for Friday's editions.
Kerry added that he did nothing legally wrong.
Kerry moved to end the controversy this week by saying he would write Massachusetts a check for about $500,000, whether he owed the money or not. He told The Associated Press that he and his wife "have always complied with tax laws." The payment represents $437,500 in one-time sales taxes, plus about $70,000 in annual excise taxes.
The 2004 Democratic presidential nominee had been dogged by charges of tax evasion since the Boston Herald first reported his decision to dock the 76-foot sloop Isabel in Newport, R.I.
Kerry told the Globe it was never his intention to permanently dock the yacht in Rhode Island. He said he had not yet taken final ownership of the boat because changes were still being made by the designer, but that he could take possession within the next few days.
He said there was never any thought to avoiding sales and excise taxes in his home state, but acknowledged that he failed to get that message across to the public.
"I said to people, on day one, we will pay all taxes, all taxes, there's no issue here," he told the newspaper.
The first statement from his office last week made no mention of his intention to dock the boat in Falmouth, Mass., where he told the Globe he will likely permanently berth it. It also suggested reasons for keeping the vessel in Rhode Island, regardless of where he might pay taxes on it.
"The boat was designed by and purchased from a company in Rhode Island, and it's based in Newport at the Newport Shipyard for long-term maintenance, upkeep and charter purposes, not tax reasons," that initial statement said.
The homeport of "Newport" is also painted on the stern, just below the name "Isabel."
Kerry told the Globe he had sailed the yacht a handful of times, including to the islands of Nantucket and Martha's Vineyard in Massachusetts. He and his wife, millionaire philanthropist Theresa Heinz, own a home in Nantucket.
Massachusetts officials had said Kerry was within his rights to base the vessel in Rhode Island, but they also said he would be liable for taxes if he brought the yacht to Massachusetts within six months of taking ownership.
The senator told the Globe he and his wife decided in 2006 to buy a new sailboat and signed a contract for the vessel in November 2007, stressing that it was done a time when the economy was better.