Rep. Carolyn Kilpatrick, mother of imprisoned ex-mayor, loses bid for 8th term in Dem. primary
By Mike Householder, AP
Wednesday, August 4, 2010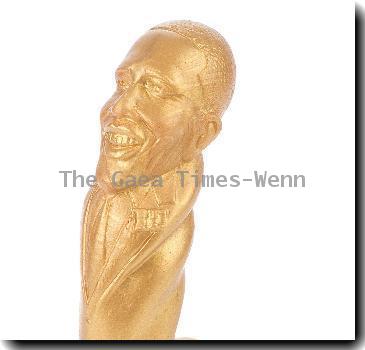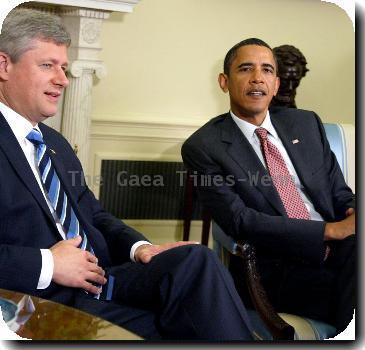 Voters boot ex-Detroit mayor's mom from Congress
DETROIT — Rep. Carolyn Cheeks Kilpatrick, the mother of the imprisoned ex-mayor of Detroit, lost her bid for an eighth term with a Democratic primary defeat Tuesday.
The 65-year-old Detroit congresswoman conceded the race to State Sen. Hansen Clarke of Detroit, who had 47 percent of the vote to Kilpatrick's 41 percent with 56 percent of precincts reporting.
"We did not win the election," Kilpatrick told supporters at a Detroit hotel early Wednesday. "I will continue to serve and represent, and I wish Mr. Clarke the best."
She is the sixth incumbent lawmaker, and the fourth from the House, to lose this year. Three other House incumbents from Michigan who faced opposition won their primaries Tuesday.
"We had a powerful opponent, but it wasn't a politician and it wasn't a family," Clarke said early Wednesday. "For decades, people have run for office in this city to serve themselves, their family members and their friends, and not the people who pay the taxes. That has come to an end."
Kilpatrick narrowly overcame her son's legal entanglements with a tight primary win two years ago in the heavily Democratic 13th District. But former Mayor Kwame Kilpatrick's escalating troubles substantially weakened her standing among voters in the district that includes Detroit and several eastern and southern suburbs.
"It seems like it's time to cut bait," said Nathaniel Phillips, a former Carolyn Kilpatrick supporter who voted Tuesday for Clarke at King High School in Detroit. Phillips, who works in finance, said the congresswoman's legacy has been tainted by her son's compounded legal woes and embarrassing indiscretions as Detroit's mayor.
"It's just an ugly era for politics," he said. "If we can, as a region, move past this era, I think we'll be in a stronger position."
First elected in 1996, Carolyn Kilpatrick had easily won re-elections before her son's transgressions. She tried this time around to sell voters on her standing as a House Appropriations Committee member and provider for her struggling district.
During the race, Kilpatrick expressed concern for her son, but said his travails were a separate issue from her primary fight. She has twice testified before a grand jury but did not attend any of her son's recent court appearances.
"It's a distraction for (those who bring it up). It's not for me. It's a family thing. I'm a mother," she said.
Kilpatrick faced five opponents in the primary. Aside from Clarke, they were: Crime Stoppers of Michigan President John Broad from Grosse Pointe Farms;Vincent Brown, a former auto dealership sales manager from Garden City; boat yard operator Stephen Hume of Detroit; and Detroit businessman and pastor Glenn Plummer.
Businessman John Hauler of Grosse Pointe Woods ran unopposed in the Republican primary, but Clarke is expected to easily win in November. Democrats Barack Obama and John Kerry both earned better than 80 percent of the vote in the district during the last two presidential elections.
Kwame Kilpatrick resigned as Detroit mayor in 2008 after pleading guilty to obstruction of justice, and is now in prison for probation violations and facing federal fraud and tax charges.
Associated Press Writer Corey Williams contributed to this report.