Oberoi Realty Off To A Good Start
By Naiwrita Sinha, Gaea News Network
Wednesday, October 20, 2010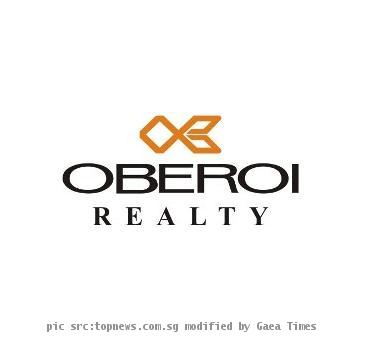 more images
MUMBAI, INDIA (Gaea Times.com) Mumbai based Oberoi Realty started trading on the stock exchange today against an issue price of Rs. 260. The company has got off to a good start on the bourses and has reportedly registered a rise of 7.69 percent to trade at Rs. 280 on the Bombay Stock Exchange or BSE. On the National Stock exchange or NSE the shares rose by 4.62 percent to trade at Rs 271.10. A trading of 1.45 crore shares took place in the early hours of the market today. The IPO of Oberoi Realty was met with an overwhelming response, the IPO received bids for 393.53 million shares against the 32.44 million shares on offer.
Oberoi Realty had investors demanding 12 times the shares offered in its IPO. The script has registered a high of Rs 280 and a low of Rs. 269.80 so far. The demand for luxury apartments is growing in the country and the number of millionaires in the country is expected to triple in the time period of 2008 to 2018. This is being seen as a favorable stats for the company. Oberoi Realty raised a capital of 185 crore through the issue of 71.21 lakh shares to 19 anchor investors, at Rs 260 per share on 5 Oct, 2010. A few of the anchor investors are Eton Park, Alliance Bernstein, ICICI Prudential Mutual Fund, Birla Sun Life Mutual Fund and Reliance Mutual Fund.
The company is controlled by Indian Billionaire Vikas Oberoi and has the backing of Morgan Stanley. Oberoi Realty has plans of using the capital raised through the IPO, in the construction of their ongoing projects as well as planned projects. The company as per the analysts is expected to do well.