Last Day For Coal India IPO Subscription
By Naiwrita Sinha, Gaea News Network
Thursday, October 21, 2010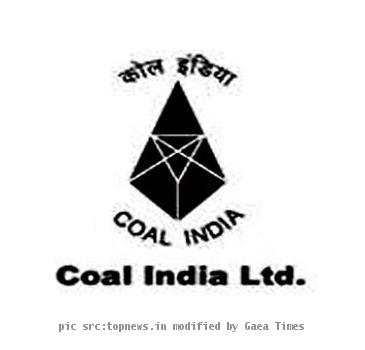 more images
MUMBAI, INDIA (Gaea Times.com) Coal India IPO received a positive response in the market from institutional investors, with today being the last day for retail and High Net Worth Individuals. Coal India saw a subscription of 12 times, received bids for 742 crore equity shares as against the issue of 63.2 crore shares. The government had planned to reduce its stake in the company by 10 percent through the IPO. The Coal India IPO has shown that the issue closed yesterday for institutional investors and today is the last day for HNI's and retail investors.
Most of the bids in the issue were on the upper end of the Rs 225 to 245 price band. Many Global players like Janus Capital, Blackstone, Temasek, Fidelity and T Rowe Price have put in bids for $200 million each. It is evidently clear from its full subscription that investors have high expectations from the company. Coal India IPO is the largest IPO in the country ever, previously it was Reliance Power. Analysts are expecting that HNI and retail investors to be fully subscribed by today.
About 7 lakh applications were received from retail investors, as per the Merchant Bankers. It is being expected that the last day of the IPO will also register an overwhelming response in terms of bids and that there might be an over subscription. Both Domestic institution and Foreign institutions have shown immense interest in Coal India IPO. Prasad Baji of Edelweiss Securities has said that the market need to treat the company as a utility play and he expects the fair value of the company to be at Rs 316 per share, as it is unlikely for coal prices to go down in India.