Rajan Anandan Joins Google Inc India
By Madhusmita, Gaea News Network
Wednesday, January 12, 2011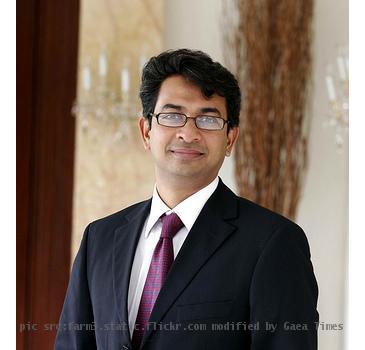 more images
NEW DELHI, INDIA (GaeaTimes.com)- Rajan Anandan, the Managing Director of Microsoft India's Sales Marketing and Services business has been appointed as the Vice President of Google Inc, India. This can be called as the headhunting victory of Google against its rival company. The President of search giant in Japan, Daniel Alegre, at the press conference announced the news to the media on Tuesday.
In his statement, Daniel Alegre said that India has become an important "growth country" for Google. Moreover, a survey has revealed that every year there is a growth of 50 percent Internet users and with a good leadership and organized structure Google would be able to capture the market very soon. The president of Google in Japan also added that tremendous opportunities are opening up for Google in India and this is the most important time to set up the organization with eminent leaders and officials. On the other hand, Shailesh Rao is serving the role of managing director of Google India. The newly appointed Vice President of the company, Rajan Anandan, would join Google India in February.
Daniel Alegre stated that though Rajan Anandan has been appointed as the Vice President of Google India, Shailesh Rao will remain as the Managing Director in Gurgaon. However, Daniel Alegre said that Shailesh Rao would now look after the platform and media sales of Google business in India. Daniel Alegre praised the Managing Director by saying that Shailesh Rao's relentless work and dedication has helped Google to rise up and make a good business in India's market. Rajan Anandan has served the role of Vice President and Country General Manager of Dell India and also he was a partner in McKinsey & Company in Chicago before joining Google.