Hyundai Equus Races Ahead Of Rivals
By Arnab Ghosh, Gaea News Network
Sunday, January 9, 2011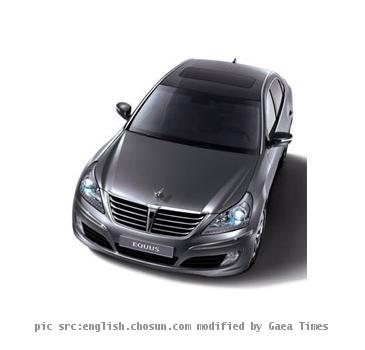 more images
SAN FRANCISCO (GaeaTimes.com)- South Korea based Hyundai motors which was known as a maker of affordable compact cars in Europe and U.S. car market, is desperate to re-brand itself as a company that also makes luxury sedans. The company is now rolling out high end models in the U.S. market which are meant for taking on heavyweight and established rivals like BMW, Audi, Rolls Royce etc. Even a few years back this could be thought as risky for the company which is not an established contender in luxury car segment but after the success of Genesis, Hyundai is on a roll! Equus 2011 which is the flagship luxury sedan of the company is now being launched in United States and Hyundai also tasted success with the 2010 model. The industry veterans say that Equus has the potential to compete with the top luxury cars including the likes of Jaguar and Rolls Royce which are meant for a niche segment of buyers.
Hyundai is pitting the 2011 Equus to compete with Lexus LS, Mercedes Benz S class as well as the BMW 7 Series in U.S. What took the car industry analysts by surprise is the fact that the 2010 model of Equus managed to beat over 15 popular car models in December in U.S. It is no mean feat for the new sedan to edge ahead of bigwigs like Nissan and Jaguar. The Equus did exceptionally well in December and 196 units of the car were sold way ahead of what car industry veterans expected.
Hyundai added many new features in 2011 Equus to cope with the demands of U.S. car buyers. It has also won accolades from car reviewers.