Patni To Be Acquired By IGate
By Reema, Gaea News Network
Monday, January 10, 2011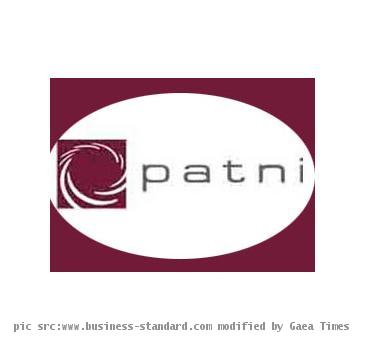 more images
MUMBAI, INDIA (GaeaTimes.com)- Patni Computer Systems Ltd. would soon come under IGate Corp, as the latter has decided to undertake the software industry against $1.22 billion in order to meet the growing demands of technology based services.
IGate has stated in a statement today that it would invest $921 million, to buy 63% of Patni's shares and then offer $301 million, to bag 20.6 percent of its stakes. The cost which Igate has invested to buy the company is 9.4% more than the acquired company's last closing price. With the news, the share price of this Patni rose by 2.2 percent to 470.65 rupees. Two sources who are directly related to this acquisition said that this would be the second biggest take over of an Indian technology company. IGate will first take 45.6 per cent of the shares from its founder members namely, Narendra Patni, Gajendra Patni and Ashok Patni. Phaneesh Murthy, the CEO of Igate has said that the deal will be executed by the first half of 2011, with all the regulatory approvals. He also added that he would be investing something around $750 million for the entire takeover.
Head of private wealth management of Anand Rathi Financial, Rakesh Rawal said that there is a lot of scope of consolidation this sector. He also added that "smaller players" will also have to merge, in order to back up value creation. Tejas Doshi, head researcher of Sushil Finance in Mumbai said that Igate should have got a much better deal, but from the perceptive of the company, the deal was worth the price they invested on Patni. Sources say that it would take another ninety days to bag the final deal.
Filed under:
Business
,
Corporate
,
Corporate News
,
Industries
Tags:
Anand Rathi Financial
,
Ashok Patni
,
Gajendra Patni
,
IGate
,
India
,
Maharashtra
,
Mumbai
,
Narendra Patni
,
Patni
,
Phaneesh Murthy
,
Rakesh Rawal
,
Sushil Finance in Mumbai
,
Tejas Doshi