Afghanistan's lifeline is target of more attacks but better security where US troops mass
By Denis D. Gray, AP
Thursday, December 31, 2009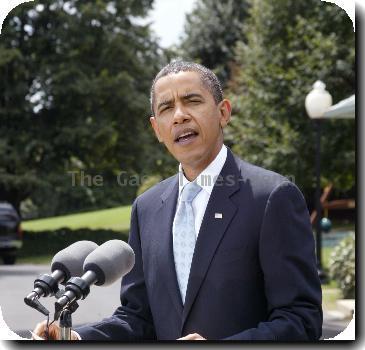 more images
Highway 1: prime Taliban target
MAIDAN SHAR, Afghanistan — Trucks gayly painted with hearts and doves jam up at crowded wayside bazaars. Billboards advertise cell phones and advise drivers to keep their donkeys off the road.
It's not readily evident that this is probably the world's most dangerous highway, a prime target for Taliban insurgents attempting to sever a vital, 1,000-kilometer (620-mile) artery with ambushes, executions and roadside bombs.
Widely seen as symbolic of Afghanistan's progress and security, or lack of it, Highway 1 suffered a dramatic increase in bomb attacks in 2009, but also a marked improvement along a critical 90-kilometer (55-mile) stretch after U.S. forces arrived in strength.
"Last year the insurgents were very successful in interdicting convoys. They can't stage that type of attack anymore," says Lt. Col. Kimo Gallahue, who commands a U.S. battalion guarding the highway just south of Kabul. "Since August we've been ripping through the enemy. Mass matters."
The situation is starkly different as the highway veers farther south into the Taliban heartland. Overall, roadside bomb attacks have risen by more than 50 percent — from 308 in 2008 to 469 last year. But 394 were discovered before they detonated, up from 254 the previous year, according to a command spokesman, Lt. Col. Todd Vician.
Since the U.S. invasion of 2001, this vital land link between the country's two largest cities has been hotly and violently contested. About 35 percent of Afghanistan's population lives within 50 kilometers (30 miles) of the Kandahar-to-Kabul stretch, giving weight to the notion that "as the highway goes, so goes the country."
Battered by war and weather, the road got a $250 million makeover five years ago, halving the 12-hour, 483-kilometer (301-mile) drive between Kabul to Kandahar which have the two largest NATO bases. The U.S., Japan and Saudi Arabia then followed with an overhaul of the stretch from Kandahar to the western city of Herat.
Taliban leader Mullah Omar has good reason to target the road, says Col. David B. Haight, commander of U.S. forces in Wardak and Logar provinces which adjoin Kabul.
"If you were Omar, wouldn't you want to attack the country's most strategic highway, an icon of commerce economic progress? He sees traffic on the road and he doesn't like it. He has tried to disrupt it but he can't stop it," Haight said.
"There's never a day off. That road is very critical," he says, noting that the U.S. military has intercepts from Omar to subordinates stressing the importance of the two provinces because of their locations along or near the highway.
In 2008, the Taliban did unleash intense strikes against the highway's southern approach to Kabul where Gallahue's troops now operate. In a series of spectacular attacks, three U.S. soldiers died in an ambush, one of them dragged off and mutilated beyond recognition, and in a separate action an entire 50-vehicle convoy ferrying supplies for U.S. forces was set ablaze and seven of its drivers beheaded.
That year, the U.S. military deployed a skeleton force of some 600 troops to stem a resurgent Taliban at the gates of Kabul in Wardak and Logar. This was boosted to more than 4,000 in early 2009, with seemingly significant effect.
Capt. Jason Adler, one of Gallahue's company commanders, said that when the reinforcements first arrived, the ornate "jingle trucks," as troops call them, refused to travel without military escort south of Maidan Shar, the capital of Wardak near Kabul.
Since August, Adler said, the Taliban has mounted only one significant attack along that stretch, blowing up one span of a bridge.
For the first time, villagers could use the highway to export their renowned apples to India and Pakistan and there are plans to build juice factories and a plant for cleaning wool for carpets, part of an effort to funnel in more aid and develop small businesses, said Adler, of Red Wing, Minnesota.
But Gallahue, commander of the 2nd Battalion, 87th Regiment, says he wishes he had troops in the mountains overlooking his 90 kilometers (55 miles) of highway, where over the summer his troops battled well-trained insurgents prepared to face off against helicopter gunships with just their AK-47 rifles.
"Up there, we can only disrupt, not control," says Gallahue, of Frankfort, Kentucky, as his howitzers blast suspected enemy positions in the contested region. "You can't defend the highway by just sitting on it."
U.S. commanders say the 30,000 extra troops U.S. President Barack Obama has ordered into the country will also help eliminate the highway's other scourge — Afghanistan's own underpaid and ill-trained police.
"Everywhere we partner with them, they have improved. Now, in a remote district when they are on their own, are they corrupt, are they in collusion with the Taliban? Probably. It's often a survival mechanism. That's another reason for more troops," Gallahue says.
In Wardak's Saydabad district, he has fired 49 out of 100 police officers for extortion, corruption, inefficiency and smoking hashish.
No one doubts that after the snow melts the battle for Highway 1 will continue, certainly in the south and possibly again at Kabul's gates.
"The Taliban will have to make a decision in about February," Gallahue says of his sector. "If they decide to come back it will be with a realization of how costly it will be for them, especially now that we are going to have more troops in Afghanistan, and they can't afford to spread themselves too thin."
Filed under:
Industrial Products and Services
,
Industries
Tags:
Afghanistan
,
Asia
,
Barack Obama
,
Bombings
,
Central Asia
,
Kabul
,
Kandahar
,
Maidan Shar
,
North America
,
United States