Chronology of news events in 2009
By AP
Monday, December 21, 2009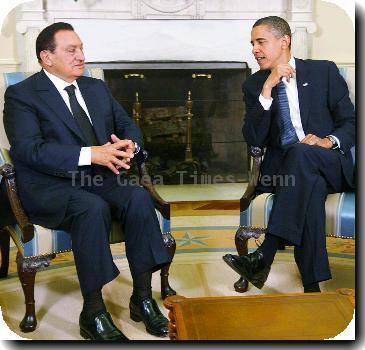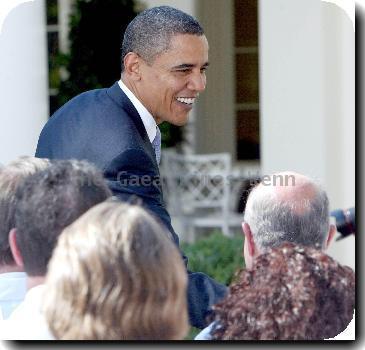 Chronology of news events in 2009
JANUARY
Jan. 1
Sixty-six New Year's revelers die and more than 200 are injured in a fire at a Bangkok nightclub.
Longtime Rhode Island Sen. Claiborne Pell, creator of Pell Grants, dies at 90.
Jan. 5
New Mexico Gov. Bill Richardson withdraws his nomination to be commerce secretary.
Jan. 8
Virginia Gov. Tim Kaine becomes chairman of Democratic National Committee.
Jan. 9
Rod Blagojevich becomes first Illinois governor to be impeached.
Son of Liberian ex-president Charles Taylor gets 97 years in prison in torture case.
Jan. 12
President George W. Bush asks Congress to release remaining $350 billion in bailout money.
Jan. 15
Roland Burris sworn in as U.S. senator, chosen by embattled Illinois Gov. Blagojevich to take President-elect Barack Obama's former seat.
US Airways jet crash-lands in Hudson River after striking birds. All 155 people aboard survive.
Jan. 16
Painter Andrew Wyeth dies at 91.
Jan. 20
Obama sworn in as 44th president.
Jan. 23
New York Gov. David Paterson chooses Democratic Rep. Kirsten Gillibrand to fill Senate seat vacated by Hillary Rodham Clinton.
Jan. 26
Nadya Suleman gives birth in California to world's longest-surviving set of octuplets.
Jan. 29
Blagojevich convicted at impeachment trial and barred from office. Lt. Gov. Pat Quinn sworn in as Illinois governor.
Jan. 30
Michael Steele elected first black chairman of Republican National Committee.
Jan. 31
More than 100 people die in Molo, Kenya, after overturned gasoline tanker catches fire.
FEBRUARY
Feb. 1
Pittsburgh Steelers defeat Arizona Cardinals 27-23 to win Super Bowl XLIII.
Feb. 3
Eric Holder becomes first black U.S. attorney general.
Feb. 4
Obama imposes $500,000 cap on executive pay for companies receiving federal bailout money.
Feb. 5
USA Swimming suspends Olympic gold medalist Michael Phelps for three months after photo showing him inhaling from marijuana pipe becomes public.
Feb. 8
Robert Plant and Alison Krauss win album of the year Grammy for "Raising Sand."
Feb. 9
New York Yankee Alex Rodriguez admits he used performance-enhancing drugs from 2001 to 2003.
Feb. 11
President Robert Mugabe swears in longtime rival Morgan Tsvangirai as Zimbabwe's prime minister.
All-Star shortstop Miguel Tejada pleads guilty to lying to Congress about steroids in baseball.
Rep. John Dingell of Michigan becomes longest-serving member of U.S. House.
Feb. 12
Commuter plane crashes into a Buffalo, N.Y., home, killing all 49 aboard and a person in the house.
Feb. 13
Virginia-based Peanut Corp. of America files for bankruptcy after salmonella outbreak.
Feb. 17
Obama signs $787 billion economic rescue plan.
Feb. 20
Dow Jones industrial average ends week at 7365, lowest level in more than six years.
Feb. 22
The late actor Heath Ledger wins best supporting actor Oscar for "The Dark Knight"; "Slumdog Millionaire" wins best picture.
Mine blast in northern China kills 77.
Feb. 26
Pentagon says it will allow some media coverage of returning war dead, with family approval.
Feb. 27
Obama announces plan to pull all U.S. combat brigades out of Iraq by August 2010.
The Rocky Mountain News ceases publishing; last edition goes on sale.
MARCH
March 2
Obama appoints Kansas Gov. Kathleen Sebelius as secretary of health and human services.
The Coast Guard, searching for a boat carrying NFL players Marquis Cooper and Corey Smith and two others, finds overturned boat and one survivor off Florida.
March 6
U.S. reports jobless rate reached 8.1 percent in February, highest since 1983.
March 9
Obama says he's lifting a ban on federal money for embryonic stem cell research.
March 10
Shooting spree in southern Alabama leaves 10 dead, including gunman.
March 11
German prosecutors charge retired Ohio auto worker John Demjanjuk with more than 29,000 counts of accessory to murder for his time as a Nazi camp guard.
Teen goes on shooting spree, starting at a school in Winnenden, Germany, and kills 15 people before committing suicide.
March 12
Insurance broker announces Chicago's Sears Tower will be renamed Willis Tower.
Iraqi journalist who threw shoes at President George W. Bush gets three-year sentence.
March 16
Austrian Josef Fritzl pleads guilty to imprisoning his daughter for 24 years and fathering her seven children.
March 17
Seattle Post-Intelligencer publishes final print edition.
March 18
Chief of bailed-out insurance giant AIG grilled by furious lawmakers over $165 million in bonuses; some executives volunteer to return money.
Actress Natasha Richardson, 45, dies after skiing accident.
March 21
Man wanted for violating parole kills four police officers in Oakland, Calif.
March 22
Plane headed to Montana ski resort nose-dives into cemetery short of runway, killing all 14 aboard, including seven children.
March 27
Suicide bomber destroys Pakistan mosque, killing at least 48.
March 29
General Motors CEO Rick Wagoner resigns under White House pressure.
Gunman kills seven residents of North Carolina nursing home and a nurse.
____
APRIL
April 3
Shooting at immigrant center in Binghamton, N.Y., kills 14, including gunman.
Iowa Supreme Court unanimously legalizes gay marriage.
U.S. reports unemployment reached 8.5 percent in March, highest in quarter-century.
April 4
Gunman kills three Pittsburgh police officers responding to call by his mother, who wanted him removed from home.
April 5
North Korea launches long-range rocket toward Pacific Ocean.
April 7
Vermont becomes fourth state to legalize gay marriage after Legislature overrides governor's veto.
Charges dismissed against former U.S. Sen. Ted Stevens of Alaska.
April 8
Somali pirates hijack U.S.-flagged Maersk Alabama and take captain hostage.
April 9
Los Angeles Angels pitcher Nick Adenhart killed in car crash by a suspected drunken driver.
Kim Jong Il re-elected as North Korean leader.
April 10
Sunday school teacher Melissa Huckaby arrested in connection with death of 8-year-old California girl whose body was found in suitcase.
April 12
American ship captain Richard Phillips rescued from Somali pirates.
Angel Cabrera of Argentina wins golf's Masters.
April 13
Music producer Phil Spector found guilty of second-degree murder in shooting of actress Lana Clarkson; later sentenced to 19 years to life in prison.
April 15
Army soldier convicted of murder in 2007 deaths of four bound and blindfolded Iraqis and sentenced to life in prison.
April 20
Medical student Philip Markoff arrested in death of masseuse he met through Craigslist.
April 22
FDA says 17-year-old girls can get "morning after" birth control without prescription.
April 25
Bea Arthur, star of TV shows "Maude" and "The Golden Girls," dies at 86.
April 27
Low-flying plane, later determined to be an Air Force One jet, panics New Yorkers.
General Motors announces plans to cut 21,000 hourly jobs and scrap Pontiac brand.
April 28
U.S. Sen. Arlen Specter of Pennsylvania defects from Republican Party, joins Democrats.
April 29
CDC says swine flu killed 23-month-old Mexican child in Texas; first swine flu death in U.S.
April 30
Chrysler files for bankruptcy; federal government pledges up to $8 billion in additional aid and to back warranties.
MAY
May 1
Supreme Court Justice David Souter says he's retiring, effective in late June.
May 2
Jack Kemp, former quarterback, congressman and vice presidential nominee, dies at 73.
U.S. warplane in Afghanistan kills estimated 78 Taliban fighters and 26 civilians, prompting investigation.
May 5
Texas health officials confirm first death of U.S. resident with swine flu.
May 6
Governor signs bill making Maine fifth state to legalize gay marriage; law is later overturned by public vote.
May 7
Jury convicts former soldier of raping and killing 14-year-old Iraqi girl after slaying her family.
Former Illinois police Sgt. Drew Peterson indicted on murder charge in death of third wife.
May 11
Defense Secretary Robert Gates names Lt. Gen. Stanley McChrystal top military commander in Afghanistan, replacing Gen. David McKiernan.
May 12
Five Miami men convicted in plot to blow up FBI buildings and Chicago's Sears Tower.
May 14
Chrysler announces intent to eliminate 789 dealerships as part of restructuring.
May 15
General Motors tells about 1,100 dealers their franchises will be terminated.
May 20
Suspended NFL star Michael Vick released from prison to begin two months' home confinement.
May 21
Sherpa guide breaks his own record, reaching summit of Mount Everest a 19th time.
May 23
Former South Korean President Roh Moo-hyun, 62, leaps to his death amid widening corruption scandal.
May 26
Obama nominates Sonia Sotomayor to be first Hispanic Supreme Court justice.
California's Supreme Court upholds Proposition 8 gay marriage ban.
May 28
Kavya Shivashankar, 13-year-old from Kansas, spells "laodicean" (indifference to religion) to win the Scripps National Spelling Bee.
May 29
Jay Leno leaves NBC's "Tonight Show" after 17 years.
May 30
Susan Boyle places second on "Britain's Got Talent" and is admitted to a medical clinic the next day.
May 31
George Tiller, rare provider of late-term abortions, is shot and killed in Kansas church.
Millvina Dean, last living Titanic survivor, dies at 97.
JUNE
June 1
Air France Flight 447, carrying 228 people, disappears in thunderstorms over Atlantic following automated reports of failing systems and conflicting speeds.
General Motors becomes largest U.S. industrial company to enter bankruptcy.
Conan O'Brien debuts as "Tonight Show" host.
June 3
New Hampshire becomes sixth state to legalize gay marriage.
June 4
A retired State Department worker and his wife are arrested on charges of spying for Cuba for three decades.
June 7
Roger Federer wins his first French Open.
"Billy Elliot" wins 10 Tony Awards.
June 8
North Korea's highest court sentences American journalists Laura Ling and Euna Lee to 12 years' hard labor for trespassing and "hostile acts."
June 10
Gunman opens fire at U.S. Holocaust Memorial Museum, killing a guard.
Donald Trump dismisses Miss California USA Carrie Prejean.
June 11
With swine flu reported in more than 70 nations, World Health Organization declares first global flu pandemic in 41 years.
June 12
U.S. television stations end analog broadcasts.
Congress approves legislation banning "light" or candy-flavored cigarettes and requiring tobacco companies to make bigger warning labels and run fewer ads.
U.N. Security Council sanctions North Korea for nuclear test.
Pittsburgh Penguins defeat Detroit Red Wings 2-1 to win Stanley Cup.
June 14
Los Angeles Lakers win 15th NBA title in 99-86 Game 5 victory over the Orlando Magic.
June 16
The New York Times reports former baseball star Sammy Sosa tested positive for performance-enhancing drug in 2003.
June 17
U.N. announces economic downturn has led to 1 in 6 people going hungry.
Nevada Sen. John Ensign resigns from GOP leadership a day after admitting affair with former campaign staffer.
Obama extends some benefits to same-sex partners of federal employees.
June 18
$106 billion in emergency war funding passed by Congress provides no money for closing Guantanamo but creates "cash for clunkers" program.
June 19
Taken hostage seven months earlier, Pulitzer Prize-winning New York Times reporter David S. Rohde and Afghan journalist Tahir Ludin escape Pakistani compound.
June 20
Amateur video of 27-year-old Iranian music student Neda Agha Soltan bleeding to death on street during election protests turns her into opposition icon.
Truck bomb kills 72 worshippers leaving Shiite mosque in northern Iraq, wounds nearly 200.
June 22
Washington commuter train rear-ends another during rush hour, killing nine.
Chris Brown pleads guilty to felony assault of ex-girlfriend Rihanna; later sentenced to probation and community labor.
Kate Gosselin, star of "Jon & Kate Plus 8," files for divorce, and TLC announces hiatus the next day.
June 23
"Tonight Show" sidekick Ed McMahon dies at 86.
June 24
South Carolina Gov. Mark Sanford admits secretly flying to Argentina to visit mistress during mysterious absence.
Plans announced to double Academy Award best picture nominees to 10 for 2010 ceremony.
June 25
Michael Jackson dies at 50 while on verge of comeback tour.
"Charlie's Angels" star Farrah Fawcett dies at 62.
June 28
TV pitchman Billy Mays, 50, dies at his Florida home of heart disease.
June 29
U.S. completes withdrawal of its combat troops from cities in Iraq.
Bernard Madoff gets 150-year sentence for multibillion-dollar fraud.
U.S. Supreme Court rules white firefighters in New Haven, Conn., were denied promotion because of their race.
June 30
Former "Saturday Night Live" comedian Al Franken declared winner of Minnesota's eight-month recount; defeats Republican Norm Coleman for U.S. Senate seat.
MORE
Filed under:
Cabinets
,
Corporate
,
Corporate News
,
Finance
,
Financial Performance
,
Government
Tags:
Accidents
,
Africa
,
Arts And Entertainment
,
Asia
,
Barack Obama
,
Bombings
,
California
,
Celebrity
,
Diseases And Conditions
,
District Of Columbia
,
Doping
,
Doping Regulations
,
East Asia
,
Illinois
,
Impeachments
,
Infectious Diseases
,
Iraq
,
Judicial Appointments And Nominations
,
Kansas
,
Los Angeles
,
Men's Hockey
,
Men's Tennis
,
Middle East
,
Music
,
New York
,
Nfl
,
North America
,
North Korea
,
Pennsylvania
,
Personnel
,
Pittsburgh
,
Political Corruption
,
Political Issues
,
Professional Football
,
Professional Hockey
,
Southern Africa
,
Transportation
,
United States
,
Violent Crime
,
Zimbabwe