Bank of Korea keeps key interest rate at record low as government attends policy meeting
By Kelly Olsen, AP
Friday, January 8, 2010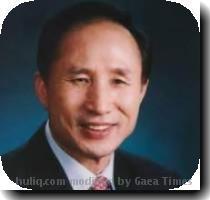 more images
Bank of Korea keeps interest rate at record low
SEOUL, South Korea — South Korea's central bank left its key interest rate at a record low Thursday amid international sovereign debt concerns and as the institution prepares for a leadership change.
The Bank of Korea said it kept the benchmark seven-day repurchase rate at 2 percent. The decision came at the last monetary policy meeting chaired by outgoing Gov. Lee Seong-tae.
The bank's monetary policy committee painted a largely positive picture of South Korea's economy, saying in a statement it continues to recover amid rising exports and a steady increase in domestic demand.
"There still, however, remains uncertainty as to the economic growth path due to the problems of excessive government debt in some countries," the committee said, apparently referring to Greece and a few other members of the European Union mired in red ink.
Greece is battling public debt higher than its total economic output and a budget deficit more than four times the EU limit. The country's woes, along with worries about Spain, Portugal and Ireland, have sparked fears of a global sovereign debt crisis and have caused the euro to decline against the dollar.
The bank has also come under consistent political pressure from the government to keep the rate low. Minister of Strategy and Finance Yoon Jeung-hyun told reporters Monday that it was too early to raise borrowing costs.
The BOK's decision was widely expected. Sixteen economists at 17 financial institutions surveyed by Yonhap Infomax, the financial news arm of Yonhap news agency, predicted that the committee would vote to keep the rate frozen.
The bank slashed the benchmark rate six times from October 2008 to battle the global economic downturn. The bank lowered the rate to its current level in February 2009.
Asia's fourth-largest economy has recorded four straight quarters of growth. But the expansion slowed in the final quarter of last year on weakness in manufacturing, construction and exports, raising concerns the country's strong recovery was losing steam. The jobless rate surged to a nine-year high of 5 percent in January.
South Korean President Lee Myung-bak has yet to announce a new central bank governor to succeed Lee Seong-tae, whose term expires at the end of this month.
Besides low interest rates, South Korea has also benefited from other stimulus measures. From late 2008 through 2009, the government pumped nearly 50 trillion won ($44 billion) into the economy through extra spending and tax cuts, joining authorities around the world in an attempt to revive growth.
So far in the Asia-Pacific region only Australia and Malaysia's central banks have felt confident enough in the economic outlook to increase the cost of borrowing. The Reserve Bank of Australia this month raised its key interest rate for the fourth time since October.
Filed under:
Economic Policy
,
Economy
,
Finance
,
Financial Crisis
,
Financial Markets
,
Financial Services
,
Government
,
Industries
Tags:
Asia
,
East Asia
,
Lee Myung-bak
,
Seoul
,
South Korea