Constantly criticized for health care law, Obama taps new messenger for administration's view
By AP
Thursday, April 22, 2010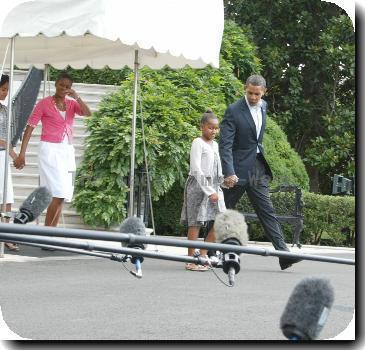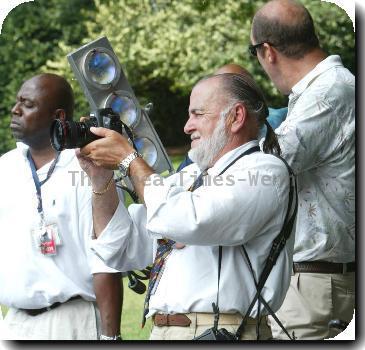 Obama picks a new messenger for health care law
WASHINGTON — President Barack Obama, facing a public dubious about his health care law and Democrats worried about its fallout on fall elections, tapped a veteran political operative Thursday to guide efforts to explain the law's benefits.
With Republicans attacking the health care law almost daily, some Democratic lawmakers feel the move aimed at more effective message control is overdue.
Obama turned to Stephanie Cutter, the spokeswoman for Sen. John Kerry's 2004 presidential campaign and a message specialist who has already tackled several tasks for the president. She handled press for his transition team, helped shepherd Sonia Sotomayor through her Senate confirmation for the Supreme Court, and worked for the Treasury Department and first lady Michelle Obama.
Administration officials said Cutter's new job will be more educational than political. But several Democrats said a better messaging job on health care is crucial to the party's election hopes this year.
"The administration needs to use all means necessary to get the message out, basic information to consumers," said Rep. Chris Van Hollen, D-Md., who chairs the Democratic Congressional Campaign Committee. "The more people learn about the bill, they more they like it."
Republicans have a different view. They predict public anger over the health care law will fuel big GOP gains in congressional races this fall.
A recent Associated Press-GfK poll found that opposition to the law increased after Obama's March 23 signing ceremony. Half of those polled said they opposed the new measure, and 39 percent supported it.
Only 28 percent, however, said they understood the overhaul extremely or very well. That gives Democratic leaders a chance to fill the knowledge gaps with upbeat news.
Republicans have been winning that race lately, some feel, with a relentless barrage of criticisms, usually aimed at senators and House members who voted for the legislation.
The House Republican Study Committee issues daily statements, headlined "Bad Medicine," attacking the costs, bureaucratic intrusions and other unpleasantries it says will ensue.
Many Republican lawmakers are calling for the law's repeal. Democrats think that's an overreach. Voters will embrace the law, party operatives say, once they learn it will help the elderly pay for prescription drugs, make it harder for insurers to drop customers, and let young adults stay on their parents' health insurance plans through age 25.
But Cutter and her allies must hack through a jungle of confusing provisions, complex issues and misinformation to raise such awareness.
For instance, administration officials this week highlighted agreements by several large insurance companies to let children under 26 stay on their parents' plans starting June 1 — when new college graduates would otherwise lose their eligibility — rather than on Sept. 23, when the new law takes effect.
What's less well known is that many employees at self-insured companies may not receive that family benefit until Jan. 1. That's when many health plans start a new year of coverage. And it comes after the Nov. 2 elections.
Some Democratic groups seem to be working at cross purposes. A top administration official praised insurance giant WellPoint this week for its flexibility on the age 26 cutoff issue. On Thursday, the Democratic National Committee ripped into WellPoint for allegedly seeking ways to drop customers who develop breast cancer. House Speaker Nancy Pelosi, D-Calif., joined the criticism.
When Cutter starts her new job on May 1, some of the negative news she will face will come from nonpartisan sources.
The Congressional Budget Office said Thursday that nearly 4 million Americans — the vast majority of them middle class — will have to pay a new penalty for not getting health insurance when the law takes effect. The penalties will average a little more than $1,000 each in 2016, the CBO said.
Republicans seized on the report to taunt Obama for his 2008 campaign pledge not to raise taxes on individuals making less than $200,000 a year and couples making less than $250,000.
White House communications director Dan Pfeiffer said he's confident that Obama and his allies can help Americans learn more about the new health care law and persuade them it's something they want to embrace, not repeal.
To nervous Democratic House candidates, Pfeiffer said, "Help is on the way."
Filed under:
Corporate
,
Corporate News
,
Finance
,
Financial Services
,
Government
,
Industries
Tags:
Barack Obama
,
Government Regulations
,
Health Care Industry
,
Industry Regulation
,
John Kerry
,
North America
,
Personnel
,
United States
,
Washington