Retirement of US Rep. David Obey gives former 'Real World' star edge in race for Wis. seat
By Ryan J. Foley, AP
Thursday, May 6, 2010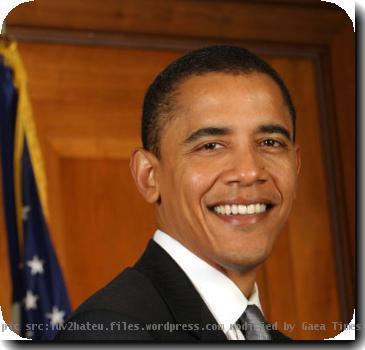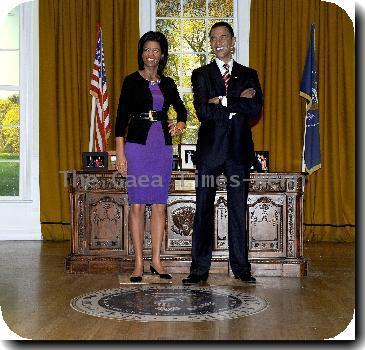 Obey retirement gives GOP hopeful opening in Wis.
MADISON, Wis. — Democratic U.S. Rep. David Obey's unexpected retirement has thrust a conservative former cast member of MTV's "The Real World" into position to capture a Wisconsin seat held by a leading liberal for four decades.
It also left several Democrats pondering the legacy of Obey, at 71 the third longest-serving current member of the House, and weighing whether to get in the race.
Republican Sean Duffy — district attorney in Ashland County, former reality television star and professional lumberjack athlete — had spent nearly a year running an uphill campaign against Obey, chairman of the powerful House appropriations committee.
Duffy, who was on the "Real World: Boston" in 1997, campaigned against Obey as a champion of big government, a stimulus law Duffy said didn't work and a misguided health care reform plan. The 38-year-old is the favorite in September's GOP primary and his campaign has attracted backing from Republicans in Washington, tea party activists and the party's 2008 vice presidential nominee, Sarah Palin.
But the race still was seen as Obey's to lose given his decades of political dominance in Wisconsin's 7th District.
After Obey announced Wednesday that he was too worn out to run again, Duffy said he is in a good position to take the seat held by Democrats since Melvin Laird left Congress in 1969 to become President Richard Nixon's defense secretary.
"I know the kind of traction that my message and my campaign have gotten here," Duffy told reporters on a conference call. "I think we're going to see a Republican representative for the 7th Congressional District."
Obey and other Democrats expressed confidence they would hold on to the seat and promised a hard campaign against Duffy. Without naming him, Obey labeled Duffy a "poor imitation of George W. Bush's policies on a bad day."
Duffy predicted Democrats would try to use his stint as a reality television star against him, but that the tactic wouldn't work. Within minutes, Wisconsin Democratic Party Chairman Mike Tate said Duffy was best known for "getting drunk and having sex on television."
During the taping of "Real World: Boston," Duffy came close to being fired from his job supervising an after-school program because of an incident where he and other cast members drank alcohol in front of the children. Duffy also often clashed with liberal cast member Kameelah Phillips, referring to her as a racist to another cast member and comparing her to Adolf Hitler, according to episode recaps at TV.com, a CBS Interactive website.
Democrats said their potential candidates include Senate Majority Leader Russ Decker of Wausau; Sen. Pat Kreitlow of Chippewa Falls; Sen. Julie Lassa of Stevens Point; Rep. Louis Molepske of Stevens Point; and Wausau attorney Christine Bremer.
Tate said he expected Democrats to huddle in coming days and get behind one candidate, avoiding a competitive primary in September.
Lassa and Molepske said they would consider getting in the race but were focused on praising Obey on Wednesday. A Decker spokeswoman said he hadn't made a decision. Kreitlow issued a statement that said, "I look forward to ensuring that the 7th Congressional District is represented by someone who shares our values."
Duffy has a huge head start on any Democrats who enter the race and his campaign is building momentum, said Dennis Riley, a professor of political science at University of Wisconsin-Stevens Point.
"He will be the highly visible, well-known candidate and whoever the Democrat is is going to have to play catch up," Riley said.
Duffy said his campaign's themes of reducing the size of government, balancing the federal budget and cutting the nation's debt would not change, nor would his work ethic. He is considered a huge favorite in the Republican primary over Dan Mielke, a farmer who lost to Obey in 2008.
The 7th District has long been considered Democratic because of Obey's decades of dominance at the ballot box, Riley said, but its voting patterns don't tilt overwhelmingly to the party. Barack Obama earned 56 percent of the district's vote in 2008; John Kerry earned 50 percent four years earlier.
Obey's announcement surprised some in the district, which stretches from Stevens Point in the central part of the state to Superior on the far northwest along the shores of Lake Superior.
"I thought he'd be there until the day he would collapse on the job," said Mark W. Conway, 59, of Rothschild. "It seems to me he's always represented the working man."
But Kevin Hermening, 50, of Mosinee, a former Iranian hostage who twice ran against Obey as a Republican in the 1980s, called the retirement "a sign of the times."
"Obey was the architect of the stimulus bill. He pounded the gavel down when health care was passed," he said. "I think he's reading the polls. The battleground does not look good for incumbents in general."
Associated Press writers Gretchen Ehlke in Milwaukee and Henry C. Jackson in Washington contributed to this report.
Filed under:
Finance
,
Government
Tags:
Arts And Entertainment
,
Barack Obama
,
Campaigns
,
Health Care Reform
,
John Kerry
,
Madison
,
North America
,
Political Issues
,
Political Organizations
,
Political Parties
,
Stevens Point
,
Television Programs
,
United States
,
Voting Districts
,
Wisconsin