Japan votes in parliamentary election seen as test for Democrats' young rule
By Malcolm Foster, AP
Saturday, July 10, 2010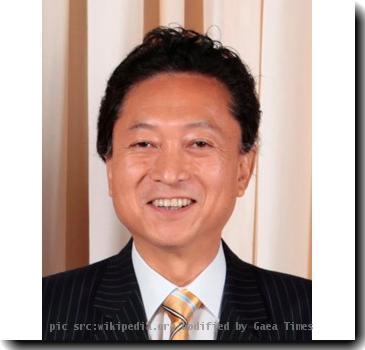 more images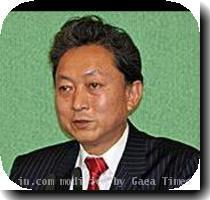 more images
Japan votes in election seen as test for Democrats
TOKYO — Japan voted in parliamentary elections Sunday as the ruling Democrats highlighted reforms and cuts in wasteful spending during their 10-month rule, while apologizing for creating "confusion and mistrust" over tax-hike talk and a dispute involving a U.S. base.
The main opposition conservatives, meanwhile, said voters must act to stop the Democrats' "wandering, reckless politics."
Polls show the Democratic Party of Japan will likely lose seats in the 242-member upper house, where half the seats are up for grabs. The party's popularity has taken a hit after Prime Minister Naoto Kan suggested Japan needs to raise its sales tax as the country's population ages and shrinks — a proposal several top newspapers praised as courageous in front-page commentaries Sunday.
The vote won't directly affect the Democrats' grip on power because they have a majority in the more powerful lower house. But a weak showing could undermine the party's ability to pass legislation and force it to find new coalition partners.
Kan's party swept to power last August, ending 55 years of nearly unbroken rule by the conservative Liberal Democratic Party, promising to slash wasteful spending, rein in bureaucrats' power and bring more transparency to politics.
In their brief tenure, the Democrats have delivered mixed to disappointing results.
They have put the brakes on many large public works projects considered wasteful, but their first prime minister, Yukio Hatoyama, let down voters by breaking a campaign pledge to move U.S. Marine Air Station Futenma off the island of Okinawa and by getting mixed up in a funding scandal.
Kan, a plainspoken former finance minister with a grass-roots activist background, enjoyed an initial surge in approval ratings when he came to office just a month ago after Hatoyama quit.
But that support has sagged after he argued Japan needs to seriously consider raising its sales tax from 5 percent to as high as 10 percent in coming years to help rein in its ballooning public debt.
Without aggressive steps, he warned Japan could face a Greece-like fiscal crisis — a comparison experts say is a stretch because most government bonds are held by domestic investors.
Over the last several days, Kan has backed off on his tax talk, promising the Democrats won't raise the sales tax until after the next lower house elections, scheduled to be held within three years, saying he wants to seek a public mandate for any decision.
But even that backpedaling may have weakened his reputation with voters.
In a sometimes desperate-sounding plea to voters released Sunday, the Democrats called the election a choice between "politics that puts people first or going back to old politics."
The party also apologized for not living up to voters' expectations and for "causing confusion and mistrust" over funding scandals, the U.S. base dispute, and tax-increase proposals.
Kan has promised to stick to an agreement with Washington to move Futenma to a less crowded, northern part of Okinawa — despite opposition from residents who want it off the island entirely.
"We will eliminate wasteful spending of tax money, and instead spend the national budget for child-rearing, medical care, elderly care and pensions to make a society where we can live with peace of mind," the party's statement said.
The leader of the opposition Liberal Democratic Party said voters needed to pronounce judgment on the young administration. "We must stop wandering, reckless politics by the Democrats," said Sadakazu Tanigaki as he wrapped up his campaign speech Saturday night.
Kan's attempts to raise the possibility of higher taxes won praise from some of Japan's top newspapers.
"That itself is a courageous act" given the likely backlash from voters, the Yomiuri, the nation's largest paper, said in a front-page column. While questioning whether Kan was truly committed to following through on tax reforms, it said avoiding the tax debate risked burdening "our children and grandchildren."
The Democrats and their tiny coalition partner, the Peoples' New Party, have a slim majority in the upper house with 122 seats. Kan has set a target of winning 54 of the seats at stake, but newspaper surveys suggest the party will more likely get about 50 seats.
The opposition LDP is projected to pick up about five seats to bring their total to about 76.
A total of 437 candidates from 12 parties are vying for the 121 spots.
Associated Press Writer Malcolm Foster contributed to this report.
Filed under:
Finance
,
Government
Tags:
Asia
,
Campaigns
,
East Asia
,
Japan
,
North America
,
Parliamentary Elections
,
Political Approval Ratings
,
Political Organizations
,
Political Parties
,
Public Opinion
,
Tokyo
,
United States
,
World cup
,
Yukio Hatoyama