Rivals already, Blunt and Carnahan may officially become opponents in Missouri Senate race
By David A. Lieb, AP
Friday, July 30, 2010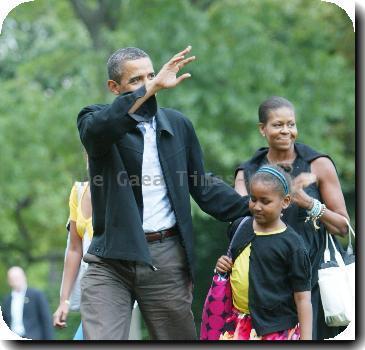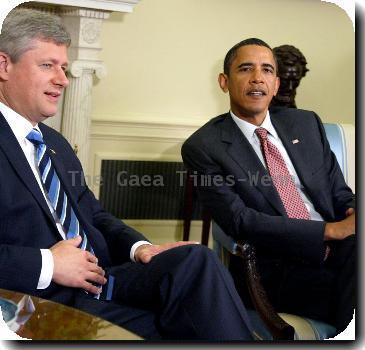 Mo. Senate race may narrow to Blunt, Carnahan
JEFFERSON CITY, Mo. — He calls her a "rubber stamp" for President Barack Obama and liberal congressional leaders. She "calls bull" on his attempts to represent regular folks, suggesting he's more attuned to lobbyists and corporate interests.
Republican Roy Blunt and Democrat Robin Carnahan have been campaigning against each other for almost a year and a half in Missouri's U.S. Senate race, since shortly after four-term Republican Kit Bond announced he would not seek re-election.
On Tuesday, they may finally become their parties' official nominees.
Carnahan, Missouri's secretary of state, is expected to easily win the Democratic Senate primary against two little-known candidates.
Blunt, a U.S. House member from southwest Missouri, also is expected to prevail in a nine-way Republican primary that features a lightly funded tea party favorite, state Sen. Chuck Purgason.
That would give Missouri two well-established names atop the November general election ballot — a sharp contrast with states such as Nevada, South Carolina and Kentucky, where outsider candidates have upset the established political order.
Polls looking past Missouri's primary show Blunt with a slight lead over Carnahan. And finance reports show Blunt also has more money, though he has spent some of it on early TV ads. Millions of more dollars are expected to pour in from Republican and Democratic committees, thanks to Missouri's swing-state history of close general elections.
So far, Blunt's campaign has followed the national Republican model — criticizing the agenda of Obama, House Speaker Nancy Pelosi and Senate Majority Leader Harry Reid and attempting to link Carnahan to their policies. Blunt has been particularly outspoken against the new federal health care law and $862 billion stimulus package, both of which Carnahan has supported.
After Obama attended a Carnahan fundraiser in July, Blunt quickly converted the video into a TV ad against her — suggesting Carnahan would "rubber stamp the Pelosi, Reid, Obama liberal agenda" he said promotes government growth, intrusion into health care and new energy taxes.
Carnahan's campaign has largely avoided those issues, instead targeting Blunt as a personification of "the very worst ways of Washington." She criticizes Blunt for ranking among the top recipients of lobbyist contributions and helping negotiate the unpopular 2008 law bailing out troubled financial institutions.
In speeches, Carnahan emphasizes that she runs her family's cattle farm near Rolla, quipping: "I learned to know bull when I see it." She then "calls bull" on Blunt for appearing to stand up for regular folks when he "puts on his plaid shirt and gets in his rented pickup truck and drives around the state."
Blunt said the pickup truck actually is owned by his Senate campaign, and he's plenty familiar with trucks. A pickup was his family's only vehicle when he was a young child living on a dairy farm with no running water or insulation in their home, Blunt said.
"I want to talk about the issues and she wants to talk about me," Blunt said in an interview with The Associated Press. "If I had her position on the issues, I probably wouldn't want to talk about the issues either."
But Carnahan says it is Blunt who is focused on the wrong person.
"All that Congressman Blunt has to say in this campaign is that he's running against Barack Obama and thinks I'm going to be a rubber stamp," Carnahan recently told the AP. She added: "I think in the end, voters are going to have to decide if this Senate election is about me and Roy Blunt, or if it's about somebody who's not on the ballot."
Carnahan, who turns 49 the day after primary election, is in the middle of her second four-year term as Missouri's top election official. She is the daughter of the late-Gov. Mel Carnahan, who died in a plane crash while campaigning for the Senate in October 2000. Her mother, Jean Carnahan, was appointed to the Senate seat posthumously won by her father. Her brother is U.S. Rep. Russ Carnahan, and her grandfather also was a congressman.
Blunt, 60, first won election to Congress in 1996. He is a former member of House Republican leadership, served eight years as secretary of state and ran unsuccessfully for governor in 1992. He is the son of a state lawmaker and the father of former Missouri Gov. Matt Blunt.
Neither Carnahan nor Blunt has paid much attention to Republican rival Purgason, 50, who raises quail and runs a hunting ranch in rural southern Missouri.
Unlike tea party favorites in some other states, Purgason has struggled to attract money or big-name endorsements. He had $148 in his campaign account at the start of July, having spent most of the $32,300 he had raised, and the Federal Election Commission said he failed to file a pre-primary report.
Purgason's biggest moment came when he led an all-night Senate filibuster against legislation authorizing tax breaks for a Ford Motor Co. plant near Kansas City. He denounced it as a corporate giveaway — similar to the bailouts passed in Washington.
But Blunt has gained support from two of the tea party movement's most popular public figures — former Alaska Gov. Sarah Palin and U.S. Rep. Michele Bachmann of Minnesota. Bachmann was headlining a Blunt fundraiser Saturday and staffing his get-out-the-vote phone bank.
Stunned by Bachmann's aid, about 30 local tea party groups issued a joint statement stressing they had not endorsed Blunt. To imply they supported him would be "an abomination of everything we have been standing up for," the tea party groups said.
Filed under:
Government
,
Industries
Tags:
2010 United States General Election
,
Barack Obama
,
Campaigns
,
Events
,
General Elections
,
Jefferson City
,
Missouri
,
North America
,
Political Fundraising
,
Primary Elections
,
Sarah palin
,
Senate Elections
,
State Elections
,
United States
,
United States General Election