Current account trade deficit expected to widen in third quarter
By AP
Wednesday, December 16, 2009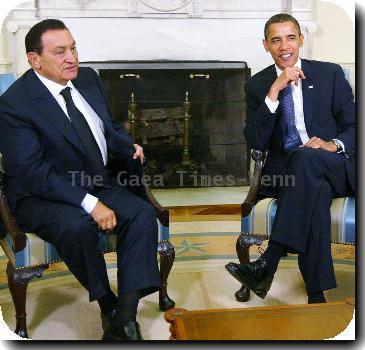 more images
Ahead of the Bell: Trade Deficit
WASHINGTON — The U.S. trade deficit likely widened slightly in February as imports were driven higher by an increase in the foreign oil bill. Exports are expected to be up as well as an improving global economy boosts demand for American manufactured goods, helping to support a U.S. recovery.
Economists surveyed by Thomson Reuters expect the February deficit to increase to $38.5 billion, 3.2 percent higher than the January imbalance. The report will be released at 8:30 a.m. Tuesday.
The boost in exports would be good news for the administration. President Barack Obama last month set a goal of doubling exports within five years as a way to create 2 million U.S. jobs.
Economists view that target as ambitious but they do think a rebounding global economy and a further decline in the dollar, especially against the Chinese yuan, would help spark demand for U.S. goods.
The January trade deficit of $37.3 billion marked an unexpected drop from December and it occurred because imports of oil and foreign autos fell sharply. The auto decline was not related to Toyota's vehicle recalls.
Last year, the trade deficit fell to $378.6 billion, the smallest gap in eight years, reflecting the severe U.S. recession that depressed demand for imports. While imports are expected to rise this year, analysts believe exports will grow as well, reflecting a rebound in the global economy and also a weaker dollar, which helps American producers by making their products cheaper in overseas markets.
One country where the administration is hoping to see a drop in the dollar's strength is China, which has pegged the yuan closely to the dollar's value since mid-2008 after allowing it to rise in value for the previous three years. U.S. manufacturers contend the dollar is overvalued against the yuan by as much as 40 percent and they are pressuring the administration to impose trade sanctions if China doesn't allow the yuan to resume appreciating against the dollar.
So far, the Chinese have not budged but Treasury Secretary Timothy Geithner made a surprise stop in Beijing last week on his way back from India, raising speculation that the Chinese government may be moving closer to allowing further appreciation of the yuan.
China reported last week that it registered a trade deficit with the world of $7.24 billion in March, its first trade deficit in six years. While China contended that the gap showed the country was making progress in shifting to more balanced growth, a key U.S. demand, private economists said they expected the deficits to be short-lived.
Forecasters at the National Association for Business Economics project that the trade gap will widen this year by 25 percent to $471.5 billion and to $490 billion in 2011. That deficit growth will reflect a jump in imports as the U.S. economy recovers. U.S. consumers will be buying more foreign goods, even as U.S. exports also rise.
Filed under:
Currency Markets
,
Economic Growth
,
Economy
,
Finance
,
Financial Markets
Tags:
Asia
,
Barack Obama
,
China
,
East Asia
,
Europe
,
Greater China
,
International Trade
,
Mubarak
,
North America
,
Recessions And Depressions
,
Target
,
United States
,
Washington