Madoff Trustee In $59 Dollar Law Suit Against Bank Medici Founder
By Shaon, Gaea News Network
Friday, December 10, 2010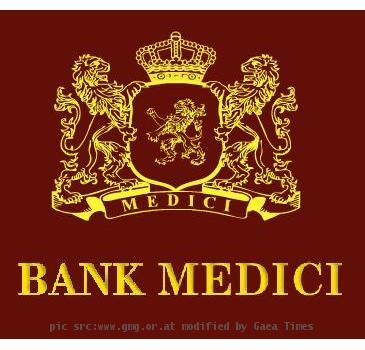 more images
WASHINGTON (GaeaTimes.com) — After almost 2 years after the world got to know about the biggest Ponzi scheme in History was actually perpetrated by Bernard Madoff, his investment firm filed its biggest and probably its last law Suit. The suit was filed by the court appointed trustee, Irving Picard of the firm. The massive civil racketeering suit is out for $19.6 billion in damages against an Austrian banker.
The momentous lawsuit was filed against banker,. Sonja Kohn and the bank she works for, Bank Medici, UniCredit and Bank Austria as well. Thu the amount that is being contested in court for damages may rise three fold to a monumental $59 billion. Picard who is working with federal prosecutors on this matter made a press release on the entire matter. One excerpt reads that the accused banks played "indispensible role in facilitating the Ponzi scheme". He also alleged that $9billion may be tracked directly back to Kohn and them. it reads
In Sonja Kohn, Madoff found a criminal soul mate, whose greed and dishonest inventiveness equaled his own.

We believe that even more information regarding the full scope of this criminal enterprise will be revealed.
The complaint that is 157 pages long has been filed in the Manhattan's federal bankruptcy court.
Incedentally Kohn is a 62 year old grand mother is the alleged central character of the scheme. According to the file Bank Medici in Austria was a mere mechanism to put the money of the investors in the Ponzi scheme. Also UniCredit, Italy's largest bank may find it as some unwarranted attention. Picard is no stranger to multi billion dollar suits such as these in the past he has the record of suing HSBC. UBS, JPMorgan Chase & Co.