Newsweek, a storied brand struggling in a lightning-fast media world, gets put up for sale
By Andrew Vanacore, AP
Wednesday, May 5, 2010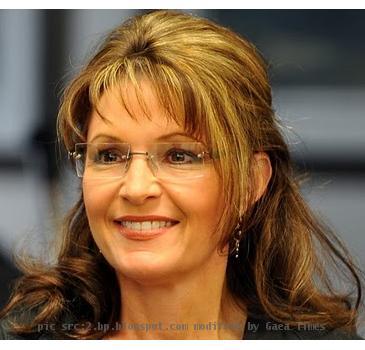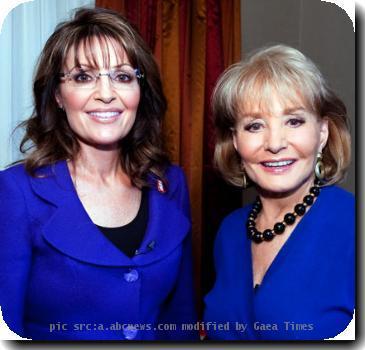 With Newsweek sale planned, is end of an era near?
NEW YORK — At a time when people don't want to wait a minute for information, let alone seven days, do newsweeklies have a future? If Newsweek does, it won't be with its current owner.
The 77-year-old magazine, hobbled by sagging ad revenue and circulation, is being put up for sale by The Washington Post Co., which is bowing out of the struggle to keep the genre relevant.
The recession and online competition have left magazines and newspapers in general struggling to hang on to advertising revenue and circulation, but newsweeklies such as Newsweek, Time and U.S. News & World Report have a particular challenge finding a niche. Once useful digests of the week's events, newsweeklies now have to compete for attention with up-to-the-second online news and commentary from all quarters.
"It's very difficult to sustain a newsweekly when you have instantaneous news," said Roland DeSilva of DeSilva and Phillips, an investment bank focused on the media industry. He said Newsweek's redesign last year "was doomed to fail simply because there's no need — there's no reader need."
Newsweek has been piling up losses for the past two years. It cut costs through voluntary buyouts that have reduced its staff by about a quarter; it ended 2009 with 427 employees. And it tried to better compete with more upscale magazines such as The Economist and The New Yorker with a complete redesign of its print and online editions last year.
Neither step has done enough. The Post Co. said Wednesday it has retained the investment bank Allen & Co. to help find a buyer for the magazine.
"Newsweek's staff has been remarkable in cutting expenses and putting out a great magazine," Post Co. Chairman Donald E. Graham said in an interview. "But we did not see a path to sustained profitability within the company."
Jon Meacham, the magazine's editor, said he is exploring every option for keeping Newsweek afloat, even the possibility of forming a group of backers to take it over.
"We have so few common denominators and I don't think the country would benefit from having one less," he said.
While the Post Co. says it has no deadline for a sale, the company would not comment on what would happen if no buyer steps up.
The Graham family, which has controlled the Post since Katharine Graham's father bought the newspaper in 1933, acquired Newsweek in 1961 with the idea of raising its stature to the level of its more august and wealthy competitor, Time.
Phil Graham, then the Post's publisher, "wanted desperately to make Newsweek big-time, and big-time as quickly as he could," wrote David Halberstam in his 1979 book, "The Powers That Be." To do it, Graham hired Walter Lippmann, among the most famous columnists of his generation.
In the years since, Newsweek has won a dozen National Magazine Awards, the industry's top honor, compared with Time's 10. It took home this year's award for commentary with three columns by Fareed Zakaria.
It has also gained some less flattering attention in recent years with controversial editorial choices. It was forced to apologize for errors in a 2005 story alleging that interrogators at the U.S. detention center in Guantanamo Bay desecrated the Quran. And an issue in November that featured Sarah Palin in a skimpy jogging outfit struck some as sexist.
With the Web ascending as a platform for breaking news and opinions of every stripe, the magazine launched a redesign last year to try to launch itself above the fray. It changed its layout to make navigating its pages easier, left more room for its big-name columnists and focuses more on in-depth features rather than recounting the week's events.
While circulation for the magazine's domestic edition was more than 3 million through the 1990s, it declined to 2.3 million last year. And for this year, Newsweek is promising advertisers a circulation of just 1.5 million. It is difficult, though, to pin down exactly how the magazine's readership has held up; Newsweek says it has voluntarily reduced the numbers to cut down on what it considered unprofitable circulation.
Survey data from Mediamark Research & Intelligence shows the magazine's overall audience declined from more than 21 million in 2002 to fewer than 17 million last year.
With ad revenue falling across the industry, Newsweek expects its losses to continue this year. It did not reveal specifics; results from the first quarter are due Friday.
The Post Co.'s magazine division had an operating loss of $29.3 million in 2009, compared with a $16.1 million loss the year before. Newsweek sold about 26 percent fewer ad pages in 2009, according to the Publishers Information Bureau; that is consistent with the industry average.
Newsweek remains second among newsweeklies behind Time, which had average circulation of 3.4 million in 2009. U.S. News, third at 1.3 million, has tried to adapt to the changing landscape by reducing its frequency. The weekly became a biweekly in mid-2008, then decided later that year to cut back further to monthly.
Time's circulation has dropped in recent years, though it declared in a statement Wednesday that it remains "healthy and profitable."
The punishing ad decline has forced near fire-sale prices for some titles, while others have shut down entirely. Bloomberg LP scooped up BusinessWeek from McGraw-Hill Cos. for just $5 million in cash last year. Losses at Gourmet forced Conde Nast to end the country's oldest food magazine.
For the Post Co., unloading Newsweek's losses could be about circling the wagons around its namesake property.
"The Washington Post is the real flagship and it's very important to the Graham family," said Rick Edmonds, a media business analyst at the nonprofit Poynter Institute. "If they're not finding enough resources available to develop the Post, Newsweek becomes expendable."
Filed under:
Corporate
,
Corporate News
,
Industries
Tags:
Magazines And Journals
,
New York
,
News Magazines
,
North America
,
Online Media
,
Online News Media
,
Print Media
,
Products And Services
,
Sarah palin
,
United States