Democratic leaders like having Paul as Republican target heading into general election
By Roger Alford, AP
Wednesday, May 19, 2010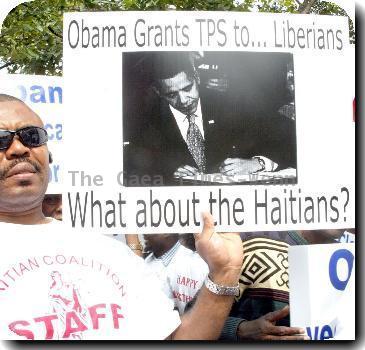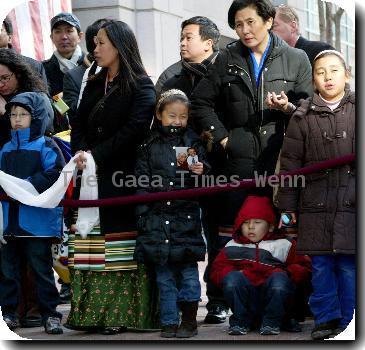 Democrats relish Paul's GOP win in Ky. Senate race
BOWLING GREEN, Ky. — Democratic leaders were relishing the Republican primary victory of tea party candidate Rand Paul, suggesting he will be an easy target for them in November for Kentucky's U.S. Senate seat.
In a closely watched race across the country as a test of the tea party movement's strength, Paul easily defeated GOP establishment favorite Trey Grayson Tuesday night, garnering about 59 percent of the vote.
Chairman of the Democratic Senatorial Campaign Committee, Sen. Robert Menendez, said he believes Paul is better for Democrats to face in the general election. He said there is a stark contrast between Rand and his opponent, state Attorney General Jack Conway.
"Rand Paul would abolish the Department of Education, would disband the Federal Reserve, and would end farm subsidies for Kentucky's farmers," Menendez said in a statement. "Rand Paul may love the national media spotlight but he has shown no interest in growing Kentucky's economy or creating new jobs."
Paul insisted Republicans will unite in the November election in a state where he said President Barack Obama was less popular than ever. He told the CBS "Early Show" he's already been talking with Republican party officials about working together and expects to draw support from independent voters, too.
"The tea party message is popular well outside the Republican Party," Paul said on CBS early Wednesday.
Conway won a hard-fought primary with 44 percent of the vote to Lt. Gov. Daniel Mongiardo's 43 percent. Mongiardo barely lost six years ago to retiring Republican Sen. Jim Bunning. Conway pointed out to supporters about his chances in the fall that he drew nearly 221,000 votes to Paul's 192,000 across the state.
Democratic National Committee Chairman Tim Kaine called Paul an "extreme candidate" who used a small part of the electorate to win over Grayson, but not in the fall.
"Rand Paul's positions fail to resonate beyond the far-right Republican segment of the electorate that supported him tonight," said Kaine.
For his part, Paul sounded unwavering in his conservative views heading into the race against Conway.
"People are already saying now you need to weave and dodge, now you need to switch," Paul said in his victory speech. "Now you need to give up your conservative message. You need to become a moderate. You need to give up the tea party. … The tea party message is not a radical message. It's not an extreme message. What is extreme is a $2 trillion deficit."
Paul, the son of Texas congressman and former GOP presidential candidate Ron Paul, struck a chord with conservative Republican voters frustrated with soaring budget deficits. Paul promised to vote only for a balanced budget, to eliminate congressional earmarks and to institute term limits. Grayson said it isn't practical to vote only for a balanced budget, objected to the elimination of earmarks and opposed term limits.
Paul's win gives a tea party activist a key win in a statewide election that could embolden the fledgling political movement in other states. The Kentucky election was being watched around the country, especially after tea party activists helped to defeat three-term Sen. Bob Bennett in Utah and forced Florida Gov. Charlie Crist to abandon the GOP to make an independent run for the Senate.
GOP Sen. John Cornyn, chairman of the National Republican Senatorial Committee, sees Paul as a strong candidate in contrast to Conway who, Cornyn said, "has made clear that he will serve as another rubber stamp for President Obama."
"If he makes it to Washington, voters can expect Conway to simply perpetuate the Democrats' failed record of higher taxes, skyrocketing job loss, and bloated government bureaucracy."
Paul began the race as a long shot against Grayson, the perceived front-runner in the race to replace Bunning, a 78-year-old former major league pitcher who opted not to seek a third term under pressure from Republican leaders who considered him politically vulnerable. Bunning ended up bucking them by endorsing Paul.
Bunning clearly relished Paul's victory, calling him a "strong conservative who will be his own man in Washington and work to end the bailouts, stop wasteful spending."
In his victory speech, Paul embraced the tea party movement while continuing to bash the way Washington does business.
"The tea party movement is huge," Paul told cheering supporters gathered at the Bowling Green country club. "The mandate of our victory tonight is huge. I think America's greatness hinges on us doing something to save the country. The tea party movement is about saving the country from a mountain of debt that is devouring our country and I think could lead to chaos."
Conway, 40, used his victory speech to try to portray Paul as outside the mainstream.
"We have a fundamental decision to make in this most important of Senate races," Conway said. "Are we going to use that passion to heat the building? Or are we going to use that passion to burn it down?"
The libertarian-leaning Ron Paul, who celebrated with his son, said the outcome signaled that "the country is shifting in our direction." Asked what message his son's victory sent to Republicans, the elder Paul said, "They ought to pay close attention to the grass roots."
Paul, a Bowling Green eye surgeon, tapped into his father's national political base to keep pace with Grayson in fundraising.
Paul had the backing of former Alaska Gov. Sarah Palin, who told The Associated Press in a telephone interview that Paul's victory is a "wake up call for the country."
"This is a real time of awakening for America," she said. "We have an opportunity to not embrace the status quo but to shake things up."
The state's GOP establishment immediately rallied around Paul, with Grayson and McConnell both pledging to rally behind him.
"We'll be standing side by side on Saturday at the unity rally," Grayson said, referring to an upcoming Republican rally in Frankfort.
Tea party activist Bobby Alexander of Elizabethtown, who attended Paul's victory party, said he liked Paul's focus on lower government spending.
"We're looking for a conservative candidate that will bring the government back to the people, and I think Rand is the one … that will do that," Alexander said.
Filed under:
Economic Policy
,
Economy
,
Finance
,
Government
Tags:
Barack Obama
,
Bowling Green
,
Events
,
General Elections
,
Kentucky
,
North America
,
Political Organizations
,
Political Parties
,
Sarah palin
,
Senate Elections
,
State Elections
,
United States