Morgan Stanley Removes Apple From Its Best Ideas List
By Shaon, Gaea News Network
Tuesday, December 14, 2010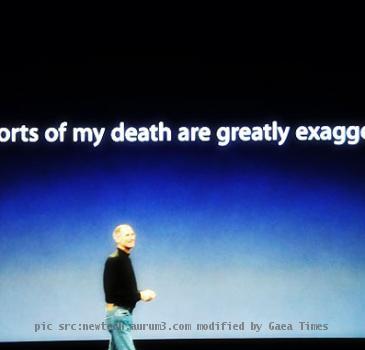 more images
Apple Inc as a corporation can do no wrong. Or that was the popular investor perception as the company's stock value sky rocketed to more than 50% from the start of the year. Analysts have also predicated more growth by the end of the financial year. However On Tuesday Morgan Stanley has decided to prepare the alarm bells.
The reputed broker removed Apple Inc from its "Best Ideas" List, However it maintained that its shares are indeed "Top Pick". The reason behind this move might be that on recent times the gap between the estimates and consenseus has narrowed down. Katy Huberty, analyst says that
We believe that Apple shares are attractively valued in light of our strong double-digit earnings growth outlook
It takes guts to go negative on Apple in Wall Street and Scotia capital was indeed the last brokerages to have cut the ratings of Apple's $375 target stocks. It has been nearly a year since the stock of Apple has been downgraded by an analyst. Huberty has forecasted that Apple was going to earn $19.86 per share in the 2011 fiscal year. She maintains that the shares are still top pick. The reason being the long term growth drivers of the shares like more iPhone reach and the opportunities of growth from iPad. She also added that the shares are going to get a boost from a long awaited appearance of the iPhone on verizon's network. Boost from a lower priced and possibly a newer iteration of the iPad could do well for the company. Bill Shope of Goldman Sachs has set a $430 price target on the Apple stocks.