Christmas Bonus For Yahoo Employees? Severance package
By Shaon, Gaea News Network
Tuesday, December 14, 2010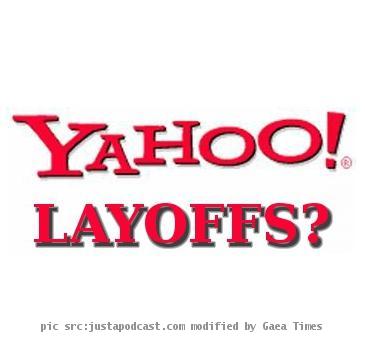 more images
SUNNYVALE (GaeaTimes.com) — Yahoo the Internet giant is rumored to have layed off hundreds of employees from its roster. This comes as a surprise as it seems that America is on the throes of reviving from the economic setbacks. If the news is found true it will stack up the numbers for California's already escalating unemployment rate. Currently the national unemployment rate of the United States stands at 9.8 percent while that of California is way ahead at 12.4%.
About 600 and 700 announcements for layoff were announced at 9 a.m in the morning. This unprecedented scale of layoff means that the company is letting almost 4% of its workforce go. More disconcerting is the fact that most of the jobs lost are from the United States and in yahoo's product group. This may have been coming for sometime now after the news that the profit of the company was barely up by 2% became public. Many are blaming the newly appointed CEO Bartz who according to some analysts have over stepped her domain when she came over to yahoo. They argue that she was from a company that primarily sold products to the engineers. The entire ad revenue generated model might have been too much for her. Yahoo's statement read
Yahoo is always evaluating expenses to align with the company's financial goals. Beyond that, we don't comment on rumors or speculation
It is very unlikely that Yahoo would be commenting on the matter later in the day. yahoo lays claim to the dubious record of axing 16000 jobs the year before the new CEO arrived. The fact that she had been the CEO of companies like Intel, Cisco and Sun MicroSystems suggests that Bartz might not be as unidimensional as she is being made out to be. Yahoo's shares were down 3cents to $16.67 following the news. Rumors of a possible AOL acquisition is also doing the rounds.