Billion Dollar Green Tech IPO in 2011 Says John Doerr
By Shaon, Gaea News Network
Thursday, December 9, 2010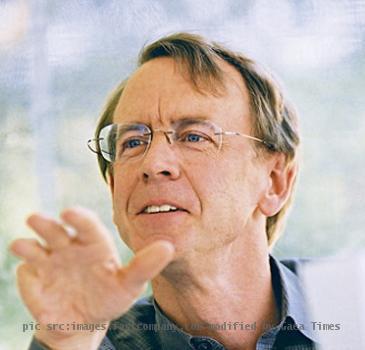 more images
John Doerr has been flying off the radar after the Internet Bubble went bust. There is no denying the fact that his backing of a company was considered to make it a goldmine in stock value. He could be seen every where as an investor but of late he has been missing from the mainstream. It is certain that he is no longer investing money in the Internet companies, so where is he at now?
He was a keynote speaker at Techcrunch's Disrupt press conferences. He has also been quoted as being very excited about the social media platform. It is certain that Kleiner Perkins Caufield & Byers is keen on investing on this mobile-social wave but you know what for all the CleanTech lover out there he also has some good news. He says that 2011 is the year when CleanTech will come in a big way. He also mentioned that
There will be bigger than billion-dollar IPOs in the next 12-to-18 months. But what's going on in the Internet is tremendously exciting too.
Kliener has been investing on clean tech for quite some time now. his big budgeted investments include Tesla-competitor Fisker Automotive, regenerative fuel cell maker Bloom Energy, low-cost solar film maker Miasole, and smart-grid technology company Silver Spring Networks. He denied to comment on which of his two bets are going to reap the greater rewards. His entire portfolio can be found here