Groupon Acquires Amazon VP Finance
By Shaon, Gaea News Network
Monday, December 20, 2010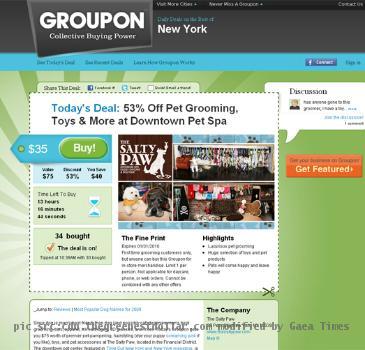 more images
When in the tech business one rarely says no to a $ 6 Billion take over by Google. Groupon did just that after a number of days of speculation it rejected the bid. It seems that they have also added a new CFO which a move that is giving fire to the speculation that the e-commerce venture is headed the public way.
The statement released by the company categorically specified that Jason Child has been named in the position. Child is noted as the VP of Amazon VP of Finance. His move from the $14 billion company to Groupon must have a bearing that the startup will go great guns in the recent month. He has also served as the director of investor relations and VP Finance for Amazon Asia. Recently it was revealed that Groupon generates $2 billion in yearly revenue, not the $500 million reported everywhere.
Groupon is actually regrouping and we think that another huge round of financing might be around the corner.