Wachovia Online Banking Mostly Unaffected By New Policies
By Arnab Ghosh, Gaea News Network
Saturday, September 4, 2010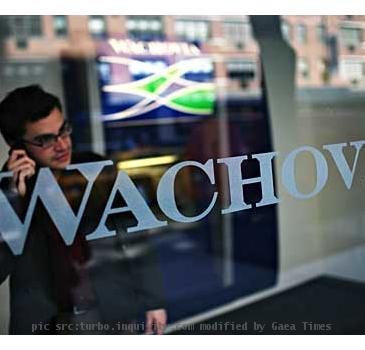 more images
NORTH CAROLINA (GaeaTimes.com)- The residents of USA prefer using the Online Banking system of Wachovia which is one of the major financial and banking entities in the USA. The Wachovia online banking system is considered as one of the most trustworthy banking system in USA by the majority of people. The customers of the bank can perform a lot of banking activities through the online service including balance checking and paying bills for various types of services. The user friendliness of the online banking service of Wachovia explains why the majority of the customers of the bank like to use it. The recent update is that Wachovia has made changes to a number of its policies and the changes are going to have an impact on those customers if the bank who still do not utilize the online banking services and use traditional methods.
The users who do not use the online banking services of Wachovia will now have to pay charges for using the ATMs belonging to other banks. The management of Wachovia has made the changes for complying with the latest banking norms. The banking experts are seeing this move as a means to draw more uses to online banking. Similar trends are being seen in the US banking sector and Bank of America is also set to introduce an identical policy.
However the users already using the online banking service of Wachovia will not have to pay extra charges. The shift to online banking practices will be cost effective for the bank and it will also be better for the environment in near future.