EU leaders to seek China's help on climate change, currency in Nanjing summit
By Elaine Kurtenbach, AP
Monday, November 30, 2009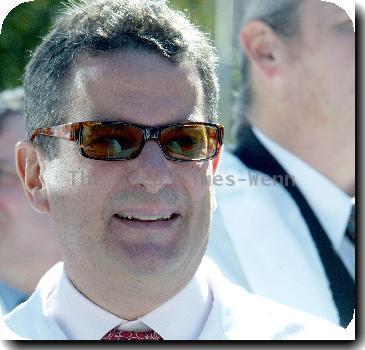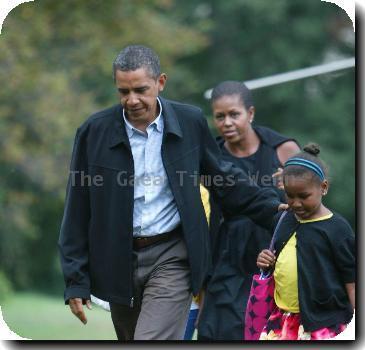 EU seeks China's help on climate change, currency
NANJING, China — Chinese Premier Wen Jiabao rebuffed calls from European leaders for faster reforms of Beijing's currency policies and said Monday that China is doing all it can to reduce emissions of greenhouse gases.
The unusually bristly response by mild-mannered Wen followed a one-day summit with the 27-member EU that ended with the signing of five mostly technical agreements on energy and environmental cooperation, but no signs of fresh initiatives on pressing global issues such as climate change.
Beijing's policy for the yuan, also known as the renminbi, is what's best for China's economy and the world recovery, Wen insisted, apparently rejecting suggestions from the European side that allowing greater flexibility would help perk up domestic demand and allow the Chinese greater leeway on monetary policy.
"Some countries demand change while practicing trade protectionism against developing countries," Wen told reporters, suggesting that such views were aimed at stifling China's development.
"This is unfair," he said. "We will maintain the stability of the renminbi at a reasonable and balanced level."
Despite the sign of rancor over currency rates, Monday's meeting mostly focused on global issues such as climate change and the economic recovery.
European Commission President Jose Manuel Barroso reiterated his call for more substantial emission reduction commitments from China, the world's biggest emitter of heat-trapping greenhouse gas emissions, before next week's climate change talks in Copenhagen.
"We cannot negotiate with the reality of climate change," Barroso said. "We are asking all sides to do everything they can to contribute to a comprehensive and global agreement."
Deeper emission cuts by major polluting nations could help build a consensus at Copenhagen.
Recent pledges on reducing carbon emissions by both China and the U.S., which together emit about 40 percent of the world's greenhouse gases, were welcome but inadequate, Barroso said.
But Wen defended China's pledges as "consistent with reality."
"We mean what we say and will honor our commitments," he said, reiterating Beijing's contention that as a developing nation it cannot accept curbs that might hinder its growth.
"China is ready to move forward … and work for a fair, reasonable and achievable outcome," Wen said.
"We hope the EU will show greater sincerity," he added.
Like most summits, the event in Nanjing, west of Shanghai, was carefully scripted to prevent major surprises, and no questions were allowed. After Wen's firm response, European leaders who had promised to brief reporters canceled those plans.
Coming just two weeks after U.S. President Barack Obama's state visit to China, the summit highlights the Chinese economy's importance in leading the world economic recovery, but also the difficulties of reconciling conflicting views on how to ensure growth is sustainable and balanced.
The two sides reaffirmed their belief that stimulus policies should be kept in place for the time being, to ensure the rebound has truly taken hold.
But they appeared at odds over strategies to help counter imbalances in trade, spending and investment that helped contribute to the global financial crisis.
Its economy already growing at near pre-crisis levels, with growth expected to exceed 9 percent in the fourth quarter, China sees stability as key.
The Europeans, their exporters suffering as the euro surges against the dollar, and hence the yuan, say China can now afford to resume currency reforms, after keeping the yuan pegged at 6.83 to the dollar for more than a year to help protect its own manufacturers.
"Major imbalances because of trade or because of currencies can create problems in the future if they are not fully addressed," Barroso said Sunday.
On the eve of the summit, financial chiefs of the 16-country region that uses the euro lobbied Beijing for an "orderly and gradual appreciation" of the yuan, stressing that they were not seeking major, sudden changes.
Currency issues are just one area of contention.
Though relations have warmed after a relatively chilly spell last year over French President Nicolas Sarkozy's threat to boycott the 2008 Olympic Games over China's handling of protests in Tibet, the leaders acknowledged persisting differences on issues such as human rights.
"The situation in China still gives cause for concern," said Swedish Prime Minister Fredrik Reinfeldt, whose country presides over the 27-nation European Union.
Wen urged the Europeans to "respect the path chosen by others."
"China and the EU should respect each others' social systems and cultures," he said.
But Wen, like his European counterparts, balanced his criticisms with an emphasis on the need to keep on talking, despite their differences.
"We forever will be friends, rather than rivals," Wen said. "We welcome the EU's efforts to increase cooperation."
Filed under:
Currency Markets
,
Economy
,
Finance
,
Financial Markets
,
Government
Tags:
Asia
,
Barack Obama
,
Beijing
,
China
,
Climate
,
Climate Change
,
East Asia
,
Greater China
,
Greenhouse Gases
,
Nanjing
,
North America
,
Summits
,
United States