Senate investigators' Toyota connections at a glance
By AP
Tuesday, March 2, 2010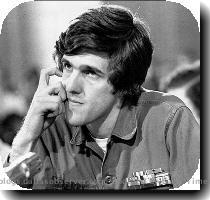 more images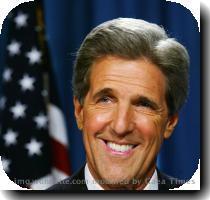 more images
Senate investigators' ties to Toyota
Several senators on the Commerce, Science and Transportation Committee, which held a hearing Tuesday to investigate Toyota's safety issues and recall, have connections to the Japanese automaker.
Here is a look at the committee's ties to Toyota and other automakers:
—Chairman Jay Rockefeller, D-W.Va.: The Senate's lead Toyota investigator has known Toyota's founding family for decades and credits himself with helping to persuade the company to build a factory in his state. He walked through fields with Toyota executives scouting locations and has said that by the time Toyota picked Buffalo, W.Va., "I felt like a full-fledged member of that site selection team."
—Former committee staffer David L. Strickland: Now heads the National Highway Traffic Safety Administration, whose actions on Toyota safety issues are part of Rockefeller's inquiry. A Republican senator asked Strickland at his confirmation hearing whether he could disagree with Rockefeller, his former boss. Strickland said that when he was at the committee, Rockefeller signed his paychecks and what the senator said went, but that in his NHTSA role he could disagree with Rockefeller.
—Sen. Roger Wicker, R-Miss.: Helped attract a Toyota factory to Blue Springs, Miss., an area he represented as a congressman, and steered federal money to the project. After Toyota announced the site in 2007, Wicker called it "a new era in manufacturing excellence in Northeast Mississippi." Toyota announced in late 2008 that it would delay production at the plant, where it planned to make the Prius hybrid. Wicker has said he is confident that after Toyota spent millions on the factory, it won't walk away from it and will start building cars there when the economy improves. Wicker has commuted from a Virginia condo to the Senate in a Toyota Paseo, saying, "It may be the rattiest car in the entire U.S. Senate." Wicker said at the hearing it is important to ensure vehicles are safe but at the same time "to be mindful that there are thousands of American jobs at stake."
—Texas Sen. Kay Bailey Hutchison, the committee's top Republican: Has taken credit for helping persuade Toyota to build a factory in San Antonio and met with the head of Toyota's site selection team while it considered Texas. But when the automaker held a news conference to announce it had picked the state, Hutchison wasn't informed: "We didn't know. … I read it in the newspaper. We're going to find out why we didn't know," her spokesman said at the time. At the groundbreaking, Hutchison promised to help ensure "Toyota gets the best railroad rates possible as we build on this important partnership." Hutchison received $2,500 in January for her campaign for governor from a Texas Toyota dealership's general manager.
—Sen. Barbara Boxer, D-Calif.: Toyota's North American headquarters and several Toyota facilities are in her state. Boxer mentioned at the hearing that she is a longtime Toyota Prius owner and said she was concerned about driving her children and grandchildren in the car, given Toyota's safety issues. Boxer has previously noted that California trails only Michigan in auto-related jobs. Last year, she joined other California lawmakers offering to work with Toyota to keep open a car factory that it operated with General Motors in Fremont after GM announced it was pulling out, but Toyota later announced it would end production there, too.
—Sen. Mark Pryor, D-Ark.: Helped steer federal money to the site of a parts plant in Arkansas operated by Hino Motors, a truck company in which Toyota holds a majority stake.
—Sen. George LeMieux, R-Fla.: The senator questioned then-NHTSA nominee Strickland about his ability to act independently of his old boss, Rockefeller. "The oversight for you in your role will be from the committee that you once served on," LeMieux noted at Strickland's confirmation hearing.
—Sen. David Vitter, R-La.: Received at least $4,000 in campaign contributions last year from the political action committee of Gulf States Toyota Inc., an independent distributor of Toyota vehicles and parts that operates in Texas, Louisiana, Mississippi, Arkansas and Oklahoma. Vitter has said that as part of the U.S. bailout of Detroit automakers, Congress should impose labor costs and work rules on the companies' union workers similar to those in the nonunion shops of competitors such as Toyota, Honda and Nissan to help the Big Three U.S. automakers become more competitive.
—Sen. Mike Johanns, R-Neb.: Johanns noted at the hearing that he was agriculture secretary in President George W. Bush's administration and described his frustration when the Japanese government banned imports of U.S. beef after a case of mad cow disease. He said he wondered how the Japanese would like it if the U.S. likewise banned imports of Japanese cars until the Japanese government proved they are safe.
— Sen. Mark Begich, D-Alaska: Mentioned at the hearing that he has a Toyota Highlander and said that in his state, it can be difficult for Toyota owners to get their recalled cars to a dealer for repairs.
— Sen. John Ensign, R-Nev.: Has a Toyota.
—Sen. Byron Dorgan, D-N.D.: Has criticized Japan's version of the "Cash for Clunkers" program, saying it favored Japanese automakers such as Toyota at the expense of U.S. car companies.
—Sen. Johnny Isakson, R-Ga.: Toyota rival Honda makes automotive transmissions in Georgia.
—Isakson and Sen. John Kerry, D-Mass.: Toyota has regional offices in their states.
—Sen. Jim DeMint, R-S.C.: Honda makes all-terrain vehicles and personal watercraft in South Carolina.
—No Rust Belt representation: Unlike two House committees investigating the Toyota recall, there are no lawmakers on the Senate panel from the Rust Belt states where the "Big Three" U.S. automakers — Ford, General Motors and Chrysler — are big employers and they and their unionized employees are a powerful political bloc.
Filed under:
Consumer
,
Corporate
,
Corporate News
,
Finance
,
Government
,
Industrial Products and Services
,
Industries
Tags:
Arkansas
,
Asia
,
California
,
East Asia
,
Government Regulations
,
Industry Regulation
,
Japan
,
John Kerry
,
Legislature Hearings
,
North America
,
Texas
,
United States