Paul, once the grassroots outsider, builds momentum as mainstream GOP Senate candidate in Ky.
By Roger Alford, AP
Friday, March 12, 2010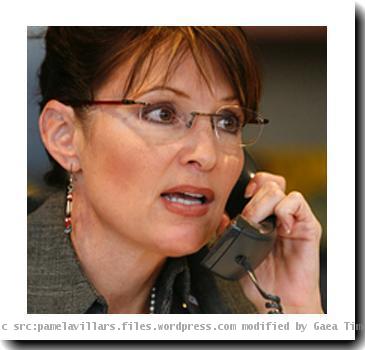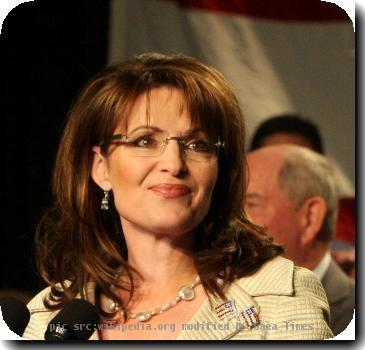 Paul, once the outsider, gains GOP support in Ky.
LEXINGTON, Ky. — Rand Paul has run his U.S. Senate campaign as the consummate outsider: a grassroots candidate drawing support from regular Joes and Janes. Now that his candidacy has gained momentum, he's beginning to pick up support from the Republican establishment.
Once dismissed as an oddball and extremist with little chance of being elected to the Senate, Paul is now considered the man to beat in Kentucky. Paul — the son of former Republican presidential candidate and Texas congressman Ron Paul — tried to win favor among state GOP bigwigs Friday by offering his support to Republican congressional candidates in a "take back the House" rally in Lexington.
"With decisions about political support, a lot of people sit on the fence until they are pretty confident of who's going to win," said University of Kentucky political scientist Stephen Voss. "Paul has reached the threshold where a lot of people have decided he's a safe bet."
Paul and his chief rival, Kentucky Secretary of State Trey Grayson, are running for their party's nomination to replace retiring Sen. Jim Bunning, a former major league pitcher enshrined in the National Baseball Hall of Fame. Republican leaders urged Bunning, 78, not to seek a third term, fearing he had become so unpopular he couldn't win.
Grayson was the GOP establishment's early choice, quickly garnering some 65 GOP endorsements and benefiting from a campaign fundraiser in Washington attended by some 20 Republican U.S. senators, including Senate Minority Leader Mitch McConnell of Kentucky.
Voss said Paul now is the clear front-runner heading into Kentucky's May 18 primary election, citing numerous polls that show he has amassed a sizable lead with his calls to rein in government spending, stop taxpayer bailouts of private companies and balance the federal budget.
Confident in the popularity, the Bowling Green eye surgeon has reached out to GOP candidates running for other offices in Kentucky. At Friday's rally, outside the offices of Democratic U.S. Rep. Ben Chandler, five Republicans vying for Chandler's seat and about 100 Paul supporters yelled in unison: "Ben Chandler, you're fired."
Chandler spokeswoman Jennifer Krimm had no immediate comment Friday afternoon.
Paul, a darling of the Kentucky tea party movement, told The Associated Press on Friday that he wants to take as many conservative Republicans as possible along with him to Washington.
"I think there's a tea party tidal wave coming, and it's going to sweep a lot of career politicians from office this year," Paul said. "I've always felt like this race isn't about me; it's about a movement, and it's about changing as many faces as we can across the country."
Former Alaska Gov. Sarah Palin endorsed Paul in February, praising him for wanting to "shake up the status quo" in Washington. Since then, several Republicans who carry clout within Kentucky have followed suit, including Dan Seum, a state lawmaker who heads the Republican caucus in the Kentucky Senate, and Jack Richardson, a former GOP chairman in the Louisville area.
Richardson, a political adviser to former U.S. Rep. Anne Northup, told the AP he is endorsing Paul because he is a real Republican.
"We have got to get rid of the people who claim to be Republicans who, once they get to Washington, act like Democrats," Richardson said.
To try to turn the tide, Grayson has been airing a barrage of attack ads on TV stations across the state, claiming Paul wants to cut military spending and send terrorists held at Guantanamo Bay back to the their home countries.
Grayson has also run ads in the mountain region alleging Paul is unfriendly to the coal industry, which employs about 17,000 Kentuckians, and on Christian radio stations saying that Paul isn't opposed to abortion.
Paul has denied the claims and responded with his own ads, including one criticizing Grayson for admitting to "voting for draft dodger Bill Clinton." Grayson had publicly acknowledged that he had voted for Clinton.
Both candidates have plenty of money by Kentucky standards for an ad war. Paul, capitalizing on his father's nationwide network of campaign donors, has banked about $2 million in contributions. Grayson has collected about $1.7 million.
The eventual Republican nominee will likely face one of two well-funded Democrats, Lt. Gov. Daniel Mongiardo or Attorney General Jack Conway.
Although Kentucky is solidly Democratic by voter registration, it tends to vote Republican in federal races. The GOP holds both Senate seats and four of six House seats, and Republican John McCain carried the state in last year's presidential election with 57 percent of the vote.
Ginny Saville of Richmond, a vocal Paul supporter whose rainbow-colored hair and sunny smile can regularly be spotted at his events, said she is delighted prominent Republicans are publicly supporting Paul and seem to be responding to the grassroots call to rein in government spending.
"I think it's great," she said.
Filed under:
Cabinets
,
Economic Policy
,
Economy
,
Finance
,
Government
Tags:
Bill Clinton
,
Kentucky
,
Lexington
,
North America
,
Political Endorsements
,
Political Fundraising
,
Political Organizations
,
Political Parties
,
Sarah palin
,
United States